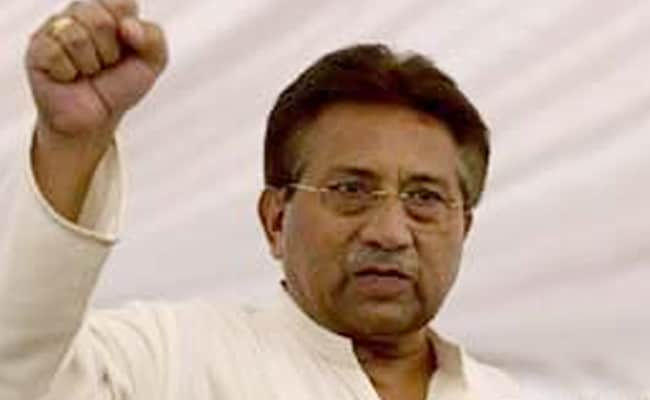 Islamabad:
Pakistan's former dictator Gen Pervez Musharraf today demanded presidential-level security to appear before a special court hearing the treason case against him, saying his life is in "danger".
The previous Pakistan Muslim League-Nawaz (PML-N) government had filed the treason case against Musharraf over the imposition of extra-constitutional emergency in November 2007. The 74-year-old former Army chief is currently living in Dubai.
A special court presided over by Lahore High Court Chief Justice Muhammad Yawar summoned the interior secretary on August 27. The bench will also consider whether the trial can continue without recording Musharraf's statement.
Musharraf's attorney, Akhtar Shah, told the bench that his client wants to appear before the court in the high treason case but wants assurances that he would be given presidential-level security. The court observed that it is the federal government's duty to provide security for the accused and adjourned the hearing of the case till August 27, Dawn newspaper reported.
During the hearing, Mr Shah told the Justice Ali-led two-member bench that his client would return and "appear before the court if he is given presidential level security by the defence ministry".
"Musharraf's life is in danger," he added. "There were two attempts on his life: once in the Islamabad court and the other in Quetta during the Akbar Bugti case hearing."
Akbar Bugti was a Baloch leader killed in a 2006 army operation.
Last month, lawyer Akram Sheikh stepped down as the head of the prosecution team tasked by the government in 2013 to prosecute Musharraf.
Sheikh was appointed as the head of the prosecution in the case, by the then-PML-N led government.
Musharraf, the former army chief, was indicted in the case in March 2014 after he appeared before the court and rejected all charges.
On March 18, 2016, he left Pakistan for Dubai for medical treatment after his name was removed from the Exit Control List on the orders of the Supreme Court.
A few months later, a special court had declared him a proclaimed offender and ordered the confiscation of his property owing to his no-show.
Later, on the orders of the Supreme Court, Musharraf's passport and identity card were also cancelled since he failed to return to the country despite giving him a last chance.
The legal experts believe that the treason case is a test for the newly elected Prime Minister Imran Khan's, as one of the reasons of civil-military tussle was that the PML-N government had initiated the case against the former army chief.
The Pakistan Tehreek-e-Insaf (PTI) chief had vowed in November 2007 that his party would initiate proceedings against Musharraf over his unconstitutional acts but it has also been witnessed that the PTI has remained silent over the issue in the recent past.