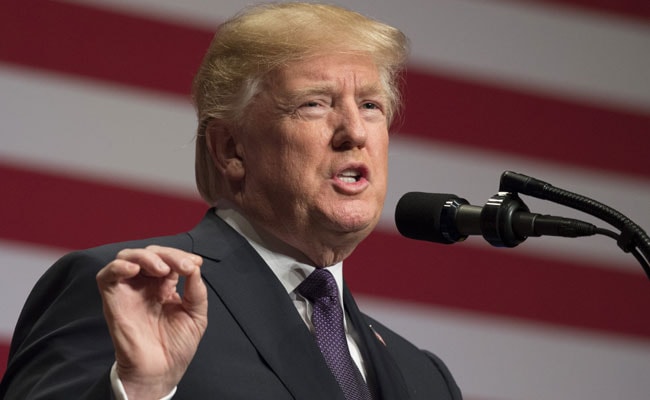 New Delhi:
US President Donald Trump has been put inside a literal "shithole" by
New Yorker
magazine in a revealing tweet of its upcoming edition's cover -- an entire page of white, punctuated by a round, black spot the size of a manhole from where a yellowish comb-over of a head that alludes to the US President, is seen trying to either peer out or look around.
On Thursday, Mr Trump
reportedly described immigrants
from Africa and Haiti as coming from "shithole" countries, drawing charges of racism. "Why are we having all these people from shithole countries come here?" Mr Trump had said, people with direct knowledge of the matter told
The Washington Post
.
The New York Times
later reported the same comment, citing people who are familiar with the matter.
An early look at next week's cover: "In the Hole," by Anthony Russo, is a response to President Trump's recent comments about immigration. https://t.co/YW8p5ojJBapic.twitter.com/jDcBcwFH8F

- The New Yorker (@NewYorker) January 12, 2018
"The language used by me at the DACA meeting was tough, but this was not the language used," Mr Trump tweeted a day later in reference to the Deferred Action for Childhood Arrivals or DACA programme, which shields from deportation some eight lakh immigrants brought to the US illegally as children.
New Yorker
magazine's tweet of its cover for the January 22 edition is titled "In the Hole"; it is created by freelance artist Anthony Russo in "response to President Trump's recent comments about immigration."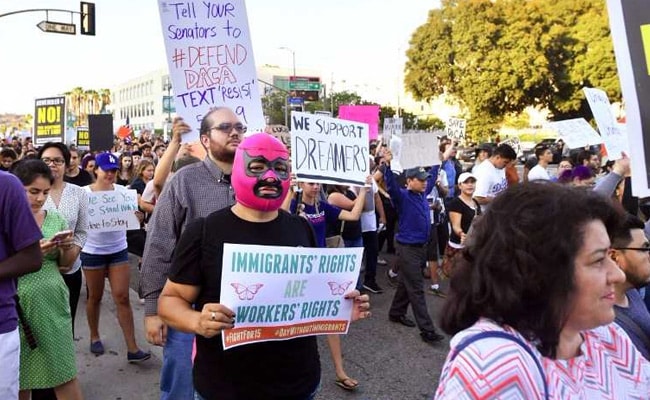 This is not the first time
New Yorker
has plastered Mr Trump on its cover to make a point. After the Charlottesville incident last year where far-right protests turned violent, the magazine's cover by illustrator David Plunkert showed the US President as a man who appeared to be instigating violence -- a man with yellow hair is sitting on a boat and blowing at a sail that looks like a mask often worn by members of the white supremacist Ku Klux Klan.
African politicians and diplomats have criticised Mr Trump for the "shithole" remark. Botswana's foreign ministry on Friday summoned the US ambassador in protest and called the comments "highly irresponsible, reprehensible and racist." Senegal's foreign ministry also called in the US ambassador in Dakar to demonstrate its displeasure, news agency Reuters reported.
Even the
United Nations on Friday
slammed Mr Trump's reported description of African nations and Haiti as "shithole" countries as "shocking and shameful", and "racist".
"If confirmed, these are shocking and shameful comments from the President of the United States. Sorry, but there is no other word one can use but 'racist'," Rupert Colville, spokesman for the UN human rights office, told reporters in Geneva.