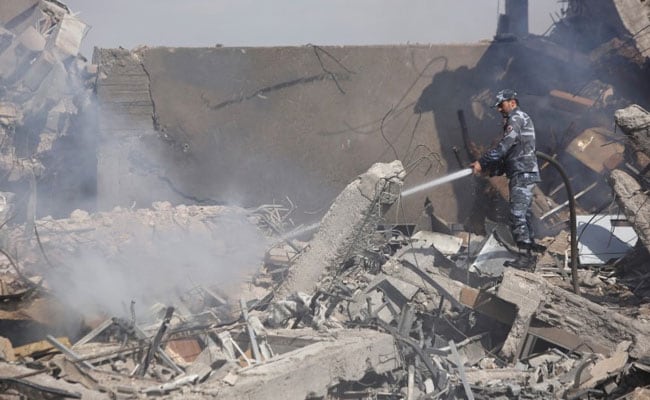 WASHINGTON:
With the latest
U.S. missile strikes
, President Donald Trump appears to have reset America's red line for military intervention in Syria over the use of chemical weapons.
What's unclear is where that red line now stands.
The
United States said its strikes
were a response to President Bashar al-Assad's chemical weapons attack on April 7 that administration officials say employed chlorine and perhaps even sarin, a more deadly nerve agent.
"A large body of information indicates that the Syrian regime used chemical weapons," U.S. Ambassador to the United Nations Nikki Haley told the U.N. Security Council on Saturday.
Sarin had previously appeared to be the threshold for intervention. A sarin attack triggered Trump's decision last year to
strike a Syrian air base
. A sarin attack in 2013 was also what nearly brought then-President Barack Obama to strike Syria.
Chlorine, in contrast, has been used more widely in Syria's conflict without past U.S. reprisals, and the chemical itself is far easier to find and weaponize, experts say. That makes degrading it through military strikes far more difficult.
"Every city in the Middle East that has a water purification system probably has some chlorine. It is a common industrial chemical," said Daryl Kimball at the Washington-based Arms Control Association, who favors broad action to deter use of chemical weapons, including chlorine.
As of Saturday, it was unclear whether another chlorine attack would be enough to trigger more U.S. strikes, or whether the death toll would need to be high enough or whether - as was the case on April 7 - sarin use would also need to be a possibility.
Or perhaps there would need to be a series of violations, as was the case before April 7, prior to any U.S. action.
The Trump administration offered veiled threats on Saturday about future military action and mixed remarks about the degree to which it believed sarin was used by Syria's government, which denies it used chemical weapons.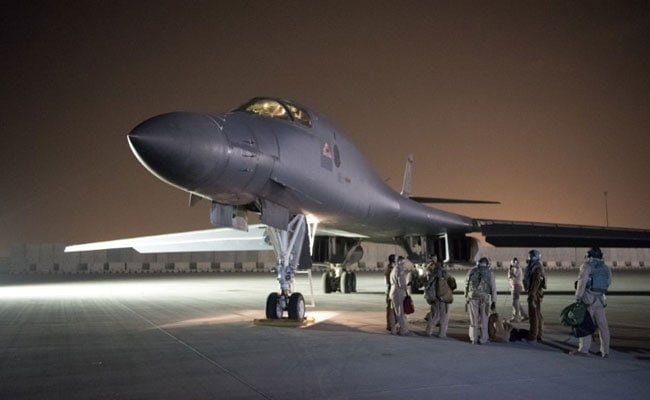 Defense Secretary Jim Mattis said he was only certain about intelligence that chlorine gas was used by Assad's forces on April 7 before America's strikes on Syria.
He did not rule out sarin use.
Vice President Mike Pence also said Trump carried out the strikes armed with U.S. intelligence that at "a minimum it was the chemical weapon of chlorine," noting investigators still might prove sarin was used.
A different Trump administration official, briefing reporters, said the United States assessed that sarin was also used in the April 7 attack but suggested that U.S. information on sarin came from analysis of reports from news media and other public sources of information, as opposed to U.S. intelligence.
It was unclear whether Trump thought sarin had been used when he said on Twitter on Wednesday that U.S. missiles "will be coming" and accused Assad of being a "Gas Killing Animal."
A 2015-2017 joint inquiry of the United Nations and the Organization for the Prohibition of Chemical Weapons (OPCW) had found the Syrian government used sarin in an April 4, 2017, attack and has also several times used chlorine as a weapon. It blamed Islamic State militants for mustard gas use.
That inquiry ended in November after Russia, which backs Assad, blocked three attempts by the U.N. Security Council to renew its mandate. Moscow slammed the joint U.N. and OPCW inquiry as flawed.
Ahead of the latest strikes, Haley signaled in the Security Council on Friday that any action by Washington would not be in response to just the attack in Douma.
"The United States estimates that Assad has used chemical weapons in the Syrian war at least 50 times. Public estimates are as high as 200," she said.
On Saturday, she hinted the United States would strike again if Assad used chlorine, but stopped short of specifying which chemical agent she was referring to.
"If the Syrian regime uses this poison gas again, the United States is locked and loaded. When our president draws a red line, our president enforces the red line," Haley said on Saturday.
(Additional reporting by Joel Schectman, Jeff Mason, Michelle Nichols and Idrees Ali)
© Thomson Reuters 2018
(Except for the headline, this story has not been edited by NDTV staff and is published from a syndicated feed.)