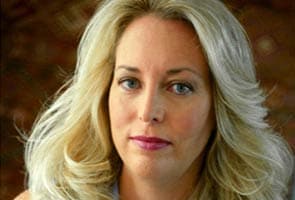 New York:
The sexy female spy has a well-worn place in popular culture. Angelina Jolie, donning heavy black eyeliner and a slim trench coat, in "Salt." Halle Berry in "Die Another Day," seductively climbing out of the surf in an orange bikini.
Who better to roll her eyes at it all than Valerie Plame Wilson, the real-life glamorous former C.I.A. operative?
"They always tend to be cardboard characters, with a heavy reliance on physicality," Ms. Wilson said, calling from her home in Santa Fe, N.M. "Of course the job has a lot of glamour. But it really is about being smarter than your average bear. Your mind is your best weapon. It's great when you're a good shot with an AK-47, but it's about being clever."
Fed up with those popular images of the female secret agent, Ms. Wilson decided to draft her own. Eight years after her cover was blown by the political columnist Robert Novak, she has signed a book deal with Penguin Group USA to write a series of international suspense novels, with a fictional operative, Vanessa Pearson, at the center. Ms. Wilson will write them with Sarah Lovett, a best-selling author of mysteries, who also lives in Santa Fe.
The idea for the books, Ms. Wilson said, "was born out of my frustration and continuing disappointment in how female C.I.A. officers are portrayed in popular culture."
Of course, she is a sensational figure herself, memorably posing like Grace Kelly in Vanity Fair in 2004, perched in the passenger seat of a Jaguar convertible, wearing a headscarf and large black sunglasses. (Her husband, the former ambassador Joseph Wilson, has called her Jane Bond.)
The books, the first of which will be released next year, will draw on many of her own experiences as a former undercover operative, as well as invented ones. Vanessa Pearson, she said, is an operative who is having a relationship with another C.I.A. officer -- she is under deep cover, and he is not -- a forbidden situation in that world.
Four years after Ms. Wilson's identity as an undercover officer was revealed, the Wilsons left Washington for Santa Fe. She now spends much of her time traveling, making speeches and working for the Santa Fe Institute, a scientific research organization.
She came to this book project with some experience in the publishing industry. In 2006, Ms. Wilson landed a $2.5 million deal with Crown Publishing to publish "Fair Game," her memoir of her days in the C.I.A. (Her book, along with her husband's memoir, "The Politics of Truth," was turned into a film starring Naomi Watts and Sean Penn.) That deal eventually fell through, and Ms. Wilson moved to Simon & Schuster, whose flagship imprint was then led by David Rosenthal.
Mr. Rosenthal published the book, which was heavily vetted and redacted by the C.I.A. and eventually released with blackened-out passages.
"It was a complicated publication, as you recall," Mr. Rosenthal said. "Valerie obviously knows the drill."
The new series will also be published by Mr. Rosenthal, who recently established a new imprint at Penguin after abruptly leaving Simon & Schuster last summer. (The imprint still has no official name.)
And once again, the C.I.A. will be involved. The novels -- so far, there are two -- will be completely vetted.
"This one, I'm going for redaction-free," Ms. Wilson said. "I've had enough trouble."