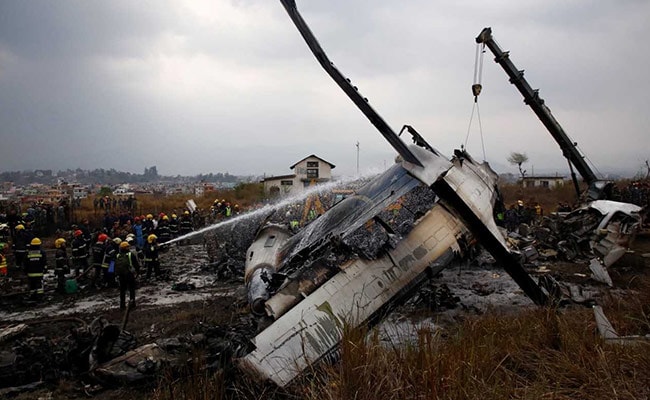 Highlights
Last four minutes of cockpit conversation indicate confusion
Pilots sounded uncertain about approach to runway
50 people died in the plane crash at Kathmandu yesterday
Kathmandu:
As Nepalese investigators retrieved the flight data recorder from the wreckage of a Bangladeshi plane that crashed near the Kathmandu airport killing 49 people, conversation between the air traffic control (ATC) and the pilot indicated a possible confusion over the runway.
The US-Bangla Airlines flight from Dhaka to Kathmandu with 67 passengers and four crew members on board burst into flames after crashing into a football field near the Tribhuvan International Airport on Monday.
The last four minutes of the recorded conversation between the ATC and the pilot of theBombardier Dash 8 Q400 appear to indicate confusion over which end of the airport's single runway the plane was to approach, a report in the Nepali Times said.
"I say again, do not proceed towards Runway 20 (the northern end)," the ATC is heard telling the pilot, at the very outset of the tape. Later, the pilot is told to remain on hold as another aircraft was approaching.
As the plane takes a right orbit, the ATC asks the pilot if he wants to land on Runway After the plane apparently takes a right orbit, the ATC asks the pilot whether he wants to land on Runway 02 (the southern end) or Runway 20.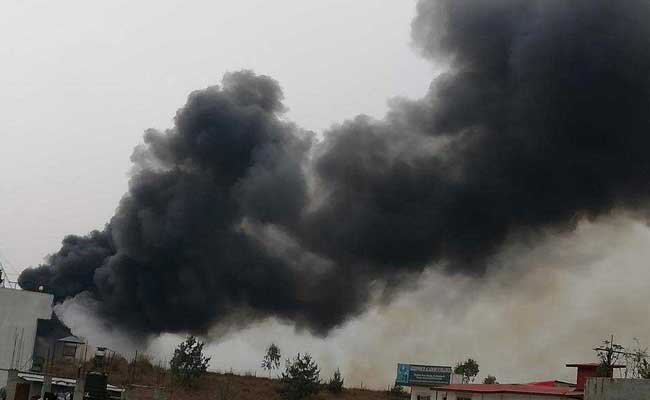 "We would like to land on 20," the pilot responds, after which he is cleared to land on that end of the runway, the report said.
The pilot was then asked if he has the runway in sight, to which he replies in the "negative". He was told to turn right but immediately after that the pilot says "affirmative", which means the runway is in sight.
The pilot then says, "Cleared to land Runaway 02", even though he had sought permission for Runway 20. However, the ATC too now clears him to land on Runway 02.
The last recorded words of the pilot is: "[Unintelligible ] sir, are we cleared to land?" After some silence, the ATC controller shouts, "I say again, turn!," the report said.
Airport manager Raj Kumar Chhetri told news agency AFP it was too early to say what had caused Nepal's deadliest air crash since 1992.
"It is yet to be identified whether the pilot or air traffic control was wrong," said Mr Chhetri, adding that the investigation would be carried out with Bangladesh.
Yesterday's accident was the deadliest since September 1992 when all 167 people on board a Pakistan International Airlines (PIA) plane were killed when it crashed near the Kathmandu airport.
(With inputs from agencies)