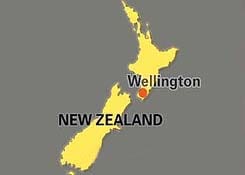 Auckland (New Zealand):
The police in this New Zealand city are searching for Indian student Srikanth Rayadurgam who has been missing ever since he withdrew cash from an ATM here nine days back.
Rayadurgam, a student of Auckland University of Technology (AUT), hails from the Indian city of Hyderabad.
He left his home around midday on October 1, but did not return.
He was living with his sister and brother-in-law at Mt Albert in Auckland and had arrived in the country earlier this year to study Bachelor of Arts at AUT. He was working as part time chef to pay for his studies.
He was last seen on CCTV withdrawing $250 from an ATM on October 1.
The day after he went missing, Rayadurgam's wallet was found by a cyclist near Westhaven Marina, St Mary's Bay.
Some of his belongings, including a shoe without a lace, cellphone, jacket and backpack, were also found. His backpack and jacket were in the water.
The police divers searched the harbour area, but in vain.
Nagesh Kakanoor, Rayadurgam's brother-in-law, says he has been looking for him everywhere, but has failed to get any clues to his whereabouts.
Agastya Pesarya, president of Indian Student Association@AUT, said: "Our association has been trying the best to trace Srikanth. I have also written to Indian High Commission to look into this matter with immediate effect."