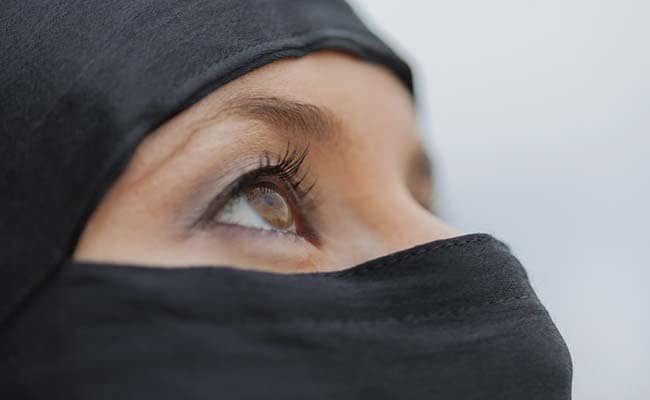 New York:
A hijab-clad New York City Transit employee was pushed down the stairs at a subway station by a man who called her a "terrorist", the latest in a series of incidents in which headscarf-wearing women have been targeted in the US following Donald Trump's win.
Soha Salama, a 45-year-old Metropolitan Transportation Authority (MTA) station agent who was wearing a hijab with her uniform, was injured when she was pushed down the stairs at Grand Central Terminal by a man.
She was on her way to work yesterday when the man confronted her, the New York Post reported.
"You're a terrorist and you shouldn't be working for the city," the hate-monger spewed at her while the two were on a subway train, as he jabbed at her MTA patch.
He followed her off the train and pushed her down the stairs. Her ankle and knee were injured and she was taken to NYU Langone Hospital by a good Samaritan passerby, police said. She was nursing a twisted knee and a swollen ankle.
Ms Salama, a mother of four, told WABC-TV that it is "my first time I faced something like that."
"I wasn't able to say anything. I was afraid he was going to throw me down the tracks or do more bad to me than he already did. He was like pushing me down," she was quoted as saying by media reports.
"This is the great state of New York - we welcome people of all cultures, customs and creeds with open arms," Governor Andrew Cuomo said in a statement about the incident that also outlined other attacks involving the MTA, including hate graffiti and literature on trains.
"We do not allow intolerance or fear to divide us because we know diversity is our strength and we are at our best when we stand united," he was quoted as saying.
His comments mirrored those made earlier by Mayor Bill de Blasio over a string of bias crimes, including one against a hijab-clad Muslim police officer who was the victim of a hate crime over the weekend.
The attack on the transit employee comes just days after a Muslim student was assaulted aboard a US subway train by three drunk white men who repeatedly screamed "Donald Trump!" and hurled anti-Islam slurs before trying to rip her hijab off.
The incidents are among a series of such cases of intimidation and assault that have been reported across the country against hijab-clad women following Mr Trump's win.
Earlier this month, a Hijab-clad Muslim student was allegedly struck in the face with a glass bottle in broad daylight at the University of Washington campus in Seattle.
In another incident, a hijab-clad woman was allegedly accosted at a US store by another customer who called her a "terrorist" and told her to "get out" of the country.
Also, a Muslim student's hijab was allegedly ripped off and her hair pulled down by a classmate at a school in Minnesota.