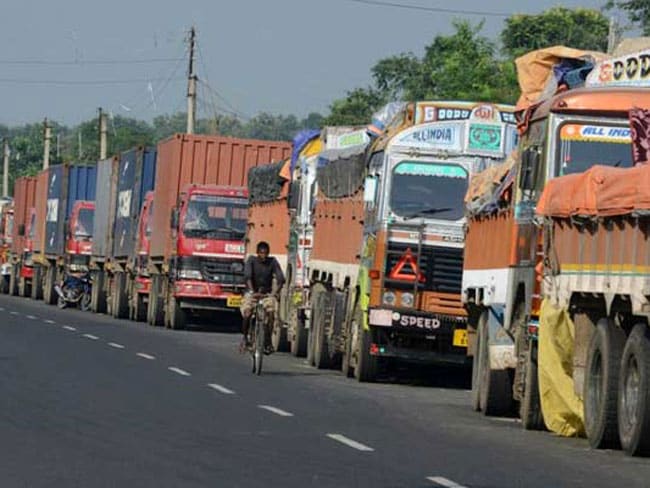 Kathmandu:
Fuel shortages may force Nepal's private airlines to stop operating domestic flights from next week onwards, an official said Friday, as protesters block a key checkpoint bordering India.
Scores of trucks have been stranded at a crossing in the southern town of Birgunj for nearly six weeks, cutting off vital supplies and forcing fuel rationing across the landlocked Himalayan nation.
"We don't have enough ATF (aviation turbine fuel) for aircrafts, unless we are able to source some in the next day or so, we will not be able to supply domestic private airlines," said Mukunda Ghimire, spokesman at the state-run Nepal Oil Corporation.
"They may have to stop flying as early as Sunday," Mr Ghimire said. There are six domestic airlines in Nepal, including state carrier Nepal Airlines.
Mr Ghimire said officials were awaiting supplies after requesting Nepal Airlines fly in fuel from the Indian city of Kolkata.
Nepal has faced crippling fuel shortages since September 24, when demonstrators from the Madhesi ethnic minority kicked off a blockade of the Birgunj trade hub, protesting the country's new constitution which they say will leave them politically marginalised.
In a crackdown that dashed hopes of a compromise between the government and demonstrators, Nepali security forces on Monday broke up the blockade for a few hours, sparking violent protests and leading to the death of an Indian man in police firing.
The movement of cargo across other Indian border checkpoints has also slowed to a crawl, prompting authorities in Kathmandu to accuse New Delhi of imposing an "unofficial blockade" to show its dissatisfaction with the new charter.
"Our trucks are stuck at several checkpoints and we have noticed a dramatic decrease in the last few days, down to 15 percent of normal movement," said Sishir Kumar Dhungana, Director General, Department of Customs.
"Indian customs officials are refusing to clear trucks headed for Nepal saying the central government has ordered them not to let the vehicles pass," Mr Dhungana said.
New Delhi has denied pushing a blockade and urged dialogue with the protesting Madhesis, who have close cultural, linguistic and family ties to Indians living across the border.
The crisis has soured regional ties and has prompted Nepal to sign its first-ever fuel supply agreement with China last week, ending a decades-long monopoly by India.
The constitution, the first drawn up by elected representatives, was meant to cement peace and bolster Nepal's transformation to a democratic republic after decades of political instability and a 10-year Maoist insurgency.
But it has resulted in deadly violence with more than 40 people killed in clashes between police and protesters.