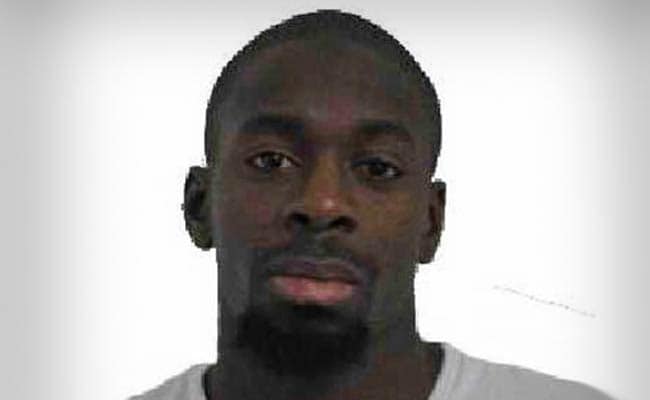 Paris:
A probe into the hostage siege in a Paris kosher supermarket has advanced with the weekend discovery of the possible hide-out of attacker Amedy Coulibaly, who is now a suspect in several strikes around Paris.
Coulibaly's DNA had already been identified at the sight of Friday's fatal shooting of a police officer in the southern Paris suburb of Montrouge. A gun used in the supermarket attack has also been tied to bullets that seriously injured a jogger Wednesday night in Fontenay-aux-Roses, the Parisian suburb Coulibaly resided in.
It's now thought that Coulibaly -- a repeat criminal offender who'd been convicted for extremist Islamist activity -- may be connected to a booby-trapped car that exploded Thursday evening in yet another area in the south of Paris.
Responsibility for that blast was claimed in an internet video posted Sunday morning before being rapidly removed, attributing the hostage strike, Montrouge police murder, and car explosion to Coulibaly.
The 32-year-old had made a similar declaration in a telephone interview with BFMTV during the hostage seige that claimed the lives of four people.
In the video, a man wearing a long white robe and closely resembling Coulibaly declares membership to jihadist militia Islamic State, and claims links to Wednesday's deadly attack on satirical paper Charlie Hebdo by brothers Cherif and Said Kouachi.
"The brothers of our team, they did Charlie Hebdo," the man in the video says of the attack that left 12 people dead, two days before both Kouachis were killed in an exchange of gun fire with police who had surrounded them north-east of Paris.

'You will be attacked'
"I also went out a bit against the police so that it has more impact," the speaker says in the video that investigators were still trying to authenticate Sunday.
"We managed to synchronise to come out at the same time...if you attack the caliphate we will attack you."
Authorities knew Coulibaly was heavily armed when they discovered two Tokarev pistols, two Kalashnikovs, and sticks of dynamite in the supermarket after a police raid ended the siege.
Investigators now also believe Coulibaly probably possessed an even larger arsenal following the discovery of his presumed hide-out during night-time searches in the southern Paris suburb of Gentilly.
Officials searching an apartment Coulibaly is thought to have used from January 4 turned up four more Tokarev pistols, a revolver, ammunition, mobile phones, tear gas, police lights, a tactical vest, and binoculars.
They also found a Koran and black flags similar to those flown by Islamic State as well as the one used as background in Sunday's online video.
Police located the apartment using Coulibaly's telephone records, the relay towers his phone relied on to communicate, and a tip from a witness who recognised the suspect, a source close to the inquiry said.
The French public prosecutor involved in the inquiries into the Charlie Hebdo attack, Montrouge killing and supermarket hostage siege announced Sunday his office has joined investigations into what is now being considered the terrorist shooting of the jogger.
Police are also searching for Coulibaly's partner and possible accomplice, Hayat Boumeddiene, who is thought to be hiding in Syria.