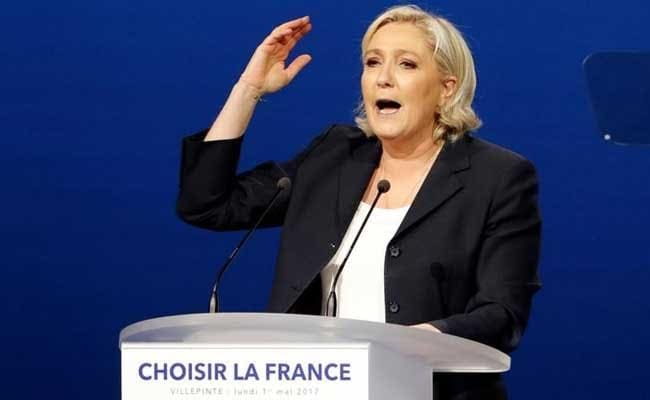 Paris, France:
French far-right leader Marine Le Pen on Sunday blamed a poor showing by her National Front (FN) party in parliamentary elections on low turnout resulting from what she said was a skewed electoral system.
Le Pen, who lost the presidential election to Emmanuel Macron on May 7, noted Sunday's record low turnout in the first round, saying it raised questions over a system that she has long said favours larger parties.
Projections showed the FN scored between 13.1 and 14 percent of the vote, putting the party on course to win between one and 10 seats in the 577-seat National Assembly.
"This catastrophic abstention rate should raise the question of the voting rules which keep millions of our compatriots away from the polling stations," the 48-year-old said.
"There are a pathetically low number of three-way races."
Around 49 percent of the electorate cast a ballot -- the lowest level in such an election in decades.
If no candidate wins over 50 percent, the two top-placed contenders go into the second round.
A third-placed candidate can contest the run-off only by garnering at least 12.5 percent of all the voters registered in the district.
The FN leader, standing herself for the northern town of Henin-Beaumont against 12 rivals, made it easily into the run-off, which she will contest against the candidate of Macron's Republique en Marche (REM).
(Except for the headline, this story has not been edited by NDTV staff and is published from a syndicated feed.)