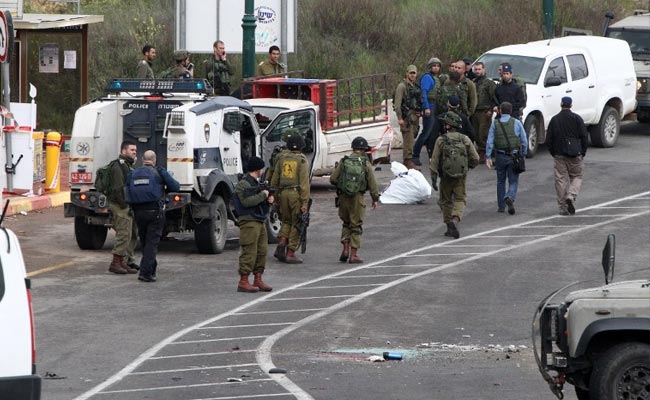 Jerusalem:
Four Palestinians have been detained by their security forces after attending a religious festival in a nearby Jewish settlement, a Palestinian security official said Friday.
Around 30 Palestinians from two neighbouring villages visited a celebration in the occupied West Bank settlement of Efrat on Wednesday, Oded Revivi of the YESHA settlers council told AFP.
In total more than 100 people attended, including senior Israeli military and police officers, he said, as part of celebrations for the annual Jewish festival of Sukkot.
On Thursday, four men were called in for questioning by Palestinian security forces, a security spokesman told AFP. They were still detained on Friday lunchtime.
"We heard from our neighbours they had received (summonses) for interrogation," Revivi told AFP.
He said the men were senior figures in the local Palestinian villages of Wadi al-Nis and Al-Khadar.
In an interview with Israeli army radio, Mohammed Taha, deputy governor of the nearby town of Bethlehem, said it was against Palestinian law to normalise relations with Israeli settlements.
While Palestinians were free to talk to Israelis, "it is unacceptable, going inside (a settlement) is unacceptable", he said.
Israel seized the West Bank in 1967 in a move never recognised by the international community.
More than 400,000 Israelis live in settlements in the West Bank, considered by the international community one of the largest obstacles to peace.
Thousands of Palestinians work in settlements but cannot normally enter the Jewish-only communities under other circumstances.
Earlier this month the US government condemned Israel's settlement expansion, with the State Department.
Their continued growth, it said, "will only draw condemnation from the international community, distance Israel from many of its partners, and further call into question Israel's commitment to achieving a negotiated peace".
Revivi said the purpose of the event was to improve relations between settlements and neighbouring Palestinian communities.
(This story has not been edited by NDTV staff and is auto-generated from a syndicated feed.)