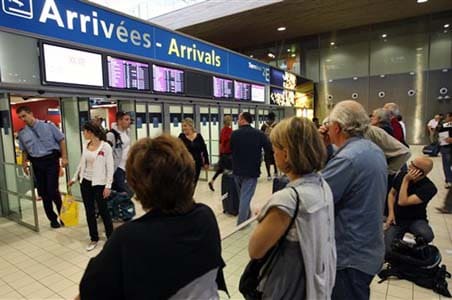 Paris:
The Air France 447 crash is one of the country's worst air disasters. What added to everyone's woes was when the aircraft just vanished without any indication of what may have happened to it. Now with little hope of finding the black box, we may never know what actually happened.
Air France, is a 75-year-old airline. On July 25th, 2000, in Gonesse, France, the Supersonic Concorde caught fire on take off killing 113. And 9 years later, another major accident.
The 228 people on board this flight were of more than 30 different nationalities, mostly French or Brazilian and many were coming to Paris just to catch connecting flights. Air France realised very soon that they had never faced a disaster of this scale.
They waited for a flight that would never turn up and they are still waiting for something palpable, anything, even a hint of what may have gone wrong.
Arthur, an oil-rig engineer was one of the 6 Britons on board. He was supposed to catch a weekend flight but could not since it was already booked. His wife kept calling his mobile after the crash.
"I haven't tried it today, but yesterday it was ringing so may be they're not at the bottom of the sea. That's my hope but I think it's maybe fading today," said Patricia Coakley, wife of Arthur Coakley.
On the other hand was a boss mourning the loss of 10 salesmen of his company, who had won a vacation to Brazil for their good work.
"Branch managers have met most of the families of those people that disappeared and what we want to do is first have contact with them and second know what they do need immediately," said Laurent Bouveresse, CEO of CGED.
But there were a lucky few, who had a narrow escape.
"I was supposed to board on Sunday. I feel like I have been born again, I feel liberated," recalls a Portuguese passenger who missed Flight 447.
For France, it's a moment of national grief. Investigations into the crash have begun, but for many families, life will never be the same again.