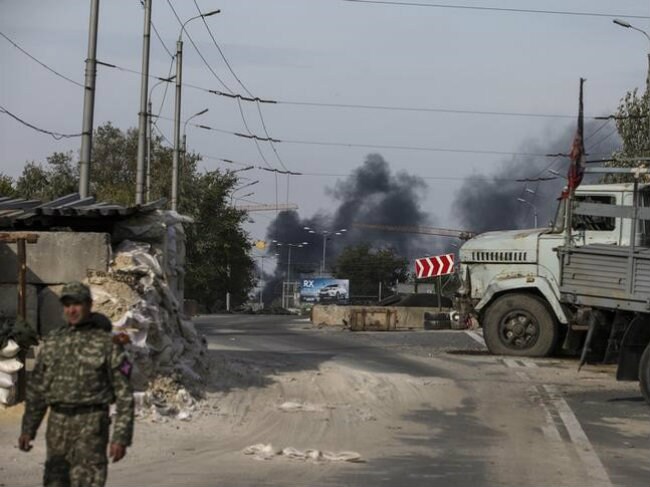 Kiev, Ukraine:
Five Ukrainian soldiers were killed and eight injured in fighting between government forces and Russian-backed rebels over the past 24 hours, the Ukrainian military said on Tuesday.
"Over the past day, five soldiers died and eight were wounded due to shootings and improvised explosive devices," military spokesman Vladyslav Seleznyov said in a statement.
Seleznyov said that pro-Moscow fighters had shelled government positions 33 times despite a nominal ceasefire that has halted fighting along much of the frontline but not stopped deadly artillery duels at strategic flashpoints.
The pro-Kiev governor of the war-ravaged Lugansk region, where separatist's hold the main city, said that a 43-year-old woman had her leg blown off by rebel mortar fire.
The casualties are the latest in the seven month conflict that has claimed over 4,100 lives and left nearly 10,000 wounded, according to figures from the United Nations.
They come as Germany's foreign minister Frank-Walter Steinmeier jets to Kiev and Moscow Tuesday for key talks aimed at reviving the failing peace plan to end the the hostilities.
The European Union on Monday agreed to blacklist more Kremlin-backed rebels in Ukraine but stopped short of fresh sanctions against Moscow, saying there was hope of restarting dialogue with Moscow to end the worst standoff since the Cold War.