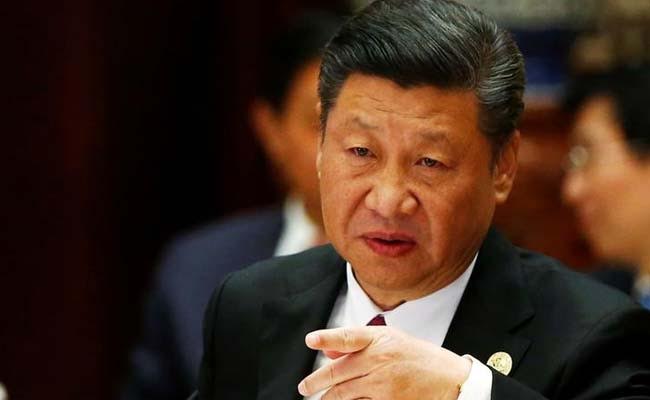 New Delhi:
Vanuatu and China have both denied a report that Beijing is planning to establish a permanent military presence in the Pacific island nation. Australia's Fairfax Media, through is newspaper 'Sydney Morning Herald', had reported yesterday that preliminary discussions for China to locate a full-scale military base in Vanuatu had been held recently. The report had attributed the information to unnamed sources.
In its report, Fairfax media had also stated that the prospect of a Chinese military outpost so close to Australia had been discussed "at the highest levels" in Canberra and Washington.
Rejecting the Fairfax media report entirely, Vanuatu's foreign minister Ralph Regenvanu told the Australian Broadcasting Corporation that "No one in the Vanuatu government has ever talked about a Chinese military base of any sort in Vanuatu." He went on to say, "We are a non-aligned country. We are not interested in militarisation, we are just not interested in any sort of military base in our country."
Beijing too reacted strongly to the report. China's defence ministry was quick to issue a statement which said the Fairfax report "completely did not accord with the facts". China's foreign ministry, in their statement, took a step further and described the Fairfax report as "fake news". But its strategy of first investing millions of dollars in the Pacific island nation seems to be similar to what it did in Djibouti (in the Indian Ocean), where Beijing ended up making its first overseas military base, which it likes to call a "logistics facility".
In its report, Fairfax media had said that once an agreement between China and Vanuatu comes into effect, Chinese naval ships would dock to be serviced, refuelled and restocked at a Vanuatu port, with the agreement eventually leading to a full-scale permanent military base. Reacting to this, Australian Prime Minister Malcolm Turnbull told reporters in Brisbane that "We (Australia) would view with great concern the establishment of any foreign military bases in those Pacific island countries and neighbours of ours."
Vanuatu is around 2,000 kilometres east of northern Australia.
China, which has been deceptive in the past in terms of overseas military bases, had
opened its first overseas military base in August 2017 in Djibouti
on the Horn of Africa. Despite it being a fully operational military base, Beijing insists on describing it only as a "logistics facility".
China is now denying the Fairfax report that was published in the Sydney Morning Herald on Tuesday suggesting Beijing's expansion in the South Pacific, which poses a serious threat to US, Australia and New Zealand - all of whom have reacted with serious concern to the report.
China first gave massive loans to Vanuatu - running into hundreds of millions of dollars. Once the debt became too much, the report suggests that China approached Vanuatu to grant it a military base, all of which Beijing is denying.
Despite its denial, a similar strategy by China can be seen across many countries in South and Central Asia, as well as parts of Africa located strategically in the Indian Ocean. This has been China's notorious method of expansion in the Indo-Pacific region.
According to the report in the Sydney Morning Herald, China is working secretly and swiftly to set up a permanent military base in the South Pacific, a move that experts say will have major and long term ramifications.
Defence and geopolitical experts also feel that China says one thing, but does another. Just yesterday, Chinese President Xi Jinping, speaking at the Boao Forum for Asia, said in his speech that "China has no geopolitical calculations" while funding infrastructure projects across the world, but China's actions on the ground show otherwise and suggest doublespeak.
Djibouti is one such example
.
Xi Jinping said yesterday that "China has no geopolitical calculations, seeks no exclusionary blocs and imposes no business deals on others." His speech was an apparent reference to apprehensions that China is investing billions of dollars in port, road and rail connectivity projects across Asia, Africa and Europe with an aim to further Beijing's influence.
According to news agency ANI, China eyeing Vanuatu as a possible location for a military base is being discussed and assessed by the concerned governments of Australia, the United States and New Zealand - all of whom are wary of China's intentions in the South Pacific.
The Sydney Morning Herald report had also stated that "A base less than 2,000 kilometres from the Australian coast would allow China to project military power into the Pacific Ocean and upend the long-standing strategic balance in the region, potentially increasing the risk of confrontation between China and the United States."
Should a Chinese military base ever be set in Vanuatu, it would allow China's People's Liberation Army to challenge America's dominance of the Pacific, just like Beijing's current attempts to curb India in the Indian Ocean.
Australia has been a major US ally and the its support to the US Navy in the South Pacific has been seen as a cornerstone of Australia's security.
While China has already set up a military base in the Indian Ocean which it calls a "logistic facility", the Sydney Morning Herald said that such a facility in Vanuatu "would be the first overseas base China will establish in the Pacific Ocean."
Beijing has been deepening its influence with Pacific island governments by giving massive loans for building infrastructure in the island nations. Vanuatu, in particular, has reportedly been given hundreds of millions of dollars in development money.
So large is China's loan to Vanuatu that Beijing reportedly accounts for nearly half of its $440 million foreign debt. In fact, just last week, Beijing even committed to building a new official residence for Prime Minister Charlot Salwai as well as other government buildings.
One of the most substantial projects funded by Chinese money is a major new wharf on the north island of Espiritu Santo. The wharf is close to an international airport that China is helping Vanuatu upgrade.
China has already projected its military strength into the sea by building military capacity on a number of reclaimed reefs in the South China Sea, prompting condemnation from the international community, including Australia. China has even lost the court battle in the UN Court or International Court of Justice, but refuses to adhere to its ruling, instead issues repeated threats to neighbouring countries.
Vanuatu has been one of the few countries that has steadfastly supported Beijing's controversial island-building program.
Charles Edel, a former adviser to former US Secretary of State John Kerry, was quoted as saying, "If it turns out there are one or more Chinese bases...what it has the ability to do is challenge, and make much more challenging, American access into the region."
Mr Edel believes that Beijing's growing presence in the South Pacific will change Australia's external security environment in a way not seen "probably since the 1940s".
Zack Cooper, a former White House and Pentagon official now at the Washington-based Centre for Strategic and International Studies, said he had expected China to establish military bases in the Pacific and predicted more to follow.
Mr Cooper said with the US focused on central Asia, Washington would expect Australia to stop the South Pacific from sliding too deeply into Beijing's hands. Cautioning Australia against China's motives, Mr Cooper had said, "I think it is important that Australia appreciate that China is far away but Chinese activity is definitely affecting Australia in a much more proximate way."
In the Indian Ocean region too, China is attempting to encircle India by getting access to ports in Myanmar, Bangladesh, Sri Lanka, Maldives and Pakistan, in addition to its
base off the African coast in Djibouti
.
Djibouti's position on the northwestern edge of the Indian Ocean has fuelled worry in India that it would become another of China's "string of pearls" military alliances and assets ringing India, including Bangladesh, Myanmar and Sri Lanka.
(With inputs from Reuters and ANI)