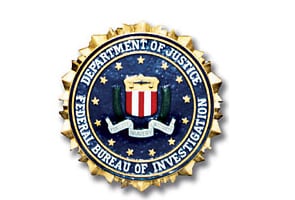 Washington:
The FBI said on Thursday a lecture at the bureau's training academy that was critical of Islam has been discontinued.
The bureau employee who gave the lecture contended, among other things, "that the more devout a Muslim is, the more likely he is to be violent."
A federal law enforcement official, speaking on condition of anonymity about the internal FBI training issue, says the lecture was given for just three days last April.
FBI spokesman Christopher Allen says in the aftermath of the lecture, policy changes have been under way to better ensure that all training is consistent with FBI standards.
The online publication
wired.com
first reported on the instructions given to agents.
Ever since the terrorist attacks on September 11, 2001, the FBI has stressed the importance of working with leaders in the Muslim community as an important part of the battle against terrorism.
The law enforcement official said the Bureau should have kept a closer watch on the content of the lecture before it took place. The official said as soon as the instructor's views were identified, the FBI stopped any further such lectures.
The goal of training programs, said the official, is to provide diverse views, but with balance and context that do not cross into inappropriate comments.
The materials for the instructional presentation said mainstream American Muslims are likely to be "terrorist sympathizers, that the Prophet Mohammed was a cult leader and that the Islamic practice of giving charity is no more than a funding mechanism for combat."
The FBI did not identify the lecturer.
Wired
identified an FBI intelligence analyst named William Gawthrop as the source for much of the material and said Mr Gawthrop previously worked at the Defense Department's Counterintelligence field activity.
Allen said the instructor who conducted the training no longer provides training on behalf of the FBI.
Allen also said that changes will help develop appropriate training content for new agent training and continuing education for all employees, as well as introduce a consultative element from experts outside the FBI.