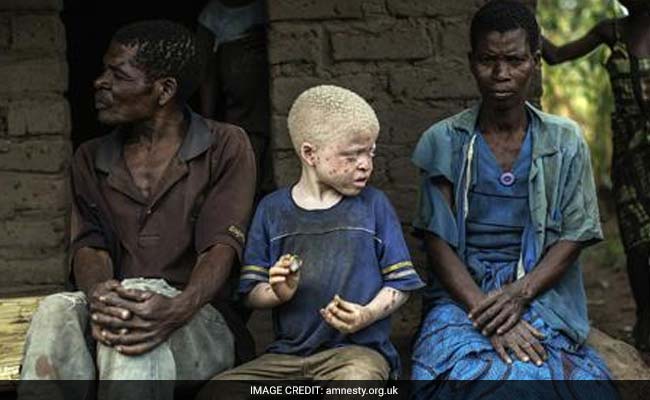 Strasbourg:
The European Parliament called today on African countries to end the impunity that surrounds the killing and persecution of albinos, especially in Malawi.
People with albinism -- who have white skin because of a hereditary condition that causes an absence of pigmentation -- have been killed and had their graves robbed because of widespread beliefs that their body parts bring good luck and wealth.
The phenomenon is especially common in Malawi, where about 10,000 people have the condition. There have been some 69 attacks, including 18 murders, of albinos in the southern African country since November 2014, according to police.
In June, Amnesty International condemned what it described as an "unprecedented wave of brutal attacks" against albinos in Malawi, noting that in April alone there had been four killings, including that of a two-year-old.
Albinos "are facing some of the most extreme forms of persecution and human rights violations, ranging from widespread societal discrimination, verbal abuse and exclusion from public services, to killings, abductions, rape and mutilations," the European Parliament said in a resolution adopted in Strasburg.
It said human rights observers reported 448 attacks on albinos in 2015 alone across 25 African countries.
The MPs said they deplore "the silence and inertia surrounding these events" and urged the governments of Malawi and all affected countries to take "all the necessary measures to eliminate all forms of violence and discrimination against (albinos)".
The resolution also called for efforts to address the root causes of such discrimination and violence through public awareness campaigns.
In early June, authorities in Malawi banned activities by all witchdoctors and traditional healers in an effort to protect albinos.
(This story has not been edited by NDTV staff and is auto-generated from a syndicated feed.)