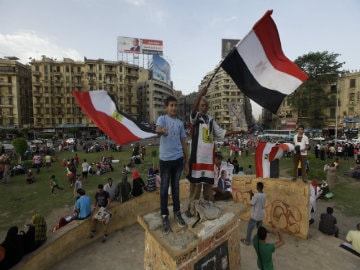 Cairo, Egypt:
Security forces in Egypt have sealed off Cairo's famed Tahrir Square, hours ahead of results being announced in the country's first presidential election after the military ouster of Islamist President Mohammed Morsi.
Retired Field Marshal Abdel-Fattah el-Sissi, who led the overthrow of Morsi, was seen from the start of last month's presidential elections as the certain winner.
Celebrations are expected to follow the announcement in Tahrir Square, the same place Egyptians camped during the 18-day uprising that led to the downfall of longtime autocratic Hosni Mubarak in 2011. Since Morsi's removal, security forces consolidated its grip over the square to prevent Morsi's Islamist supporters from rallying in it.
After the results are released Tuesday night, el-Sissi is expected to be sworn in before Egypt's Supreme Constitutional Court.