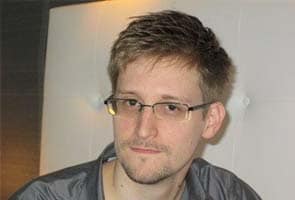 Hanoi, Vietnam:
Ecuador's foreign minister says his government is analysing an asylum request from Edward Snowden, the former National Security Agency contractor wanted for revealing secrets.
"We are analysing it with a lot of responsibility," Foreign Minister Ricardo Patino told reporters today through a translator at a hotel in Hanoi, Vietnam.
He says the decision "has to do with freedom of expression and with the security of citizens around the world."
Mr Patino spoke briefly to reporters on his way to a meeting with Vietnam's foreign minister. He did not say how long it would take Ecuador to decide.
Snowden was on a flight from Hong Kong that arrived in Moscow yesterday and was booked on a flight to Cuba today, the Russian news agencies ITAR-Tass and Interfax reported, citing unnamed airline officials.