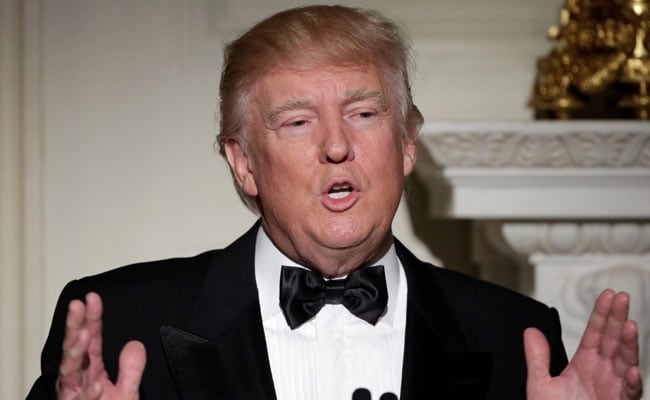 Los Angeles:
US President Donald Trump's crackdown on illegal immigration has sent shockwaves through the Latino population across the United States and brought out scam artists who are preying on the vulnerable community. From unscrupulous attorneys charging thousands of dollars for residency or work visas that never materialize to cheats bilking victims for documents freely available online and people passing themselves off as federal immigration agents, advocacy groups and officials say fraudsters are feasting on immigrant fears.
"When you have people worried and scared, you sadly have those that take advantage," says Enrique Morones, founder and director of the San Diego-based immigrant rights group Border Angels.
Mr Morones says he has seen a huge surge in the number of people falling victim to scams since Mr Trump signed an executive order in January targeting the estimated 11 million undocumented immigrants in the country.
"The last time we saw a big increase like that was around 2006 (when a controversial immigration bill was proposed) and then it dropped down dramatically," he said. "Now, it's gone up again and the increase is higher than back then because of Trump's rhetoric and the fear he is creating in the community."
Prey on vulnerable
The executive order gives federal agents wider latitude to enforce immigration laws, enabling them to deport broad categories of undocumented immigrants who have not been convicted of any serious crime.
Human rights advocates say that while they support criminals being deported, the order has put almost all undocumented immigrants - the majority of them Mexican - at risk.
They point to a number of arrests in recent weeks as examples, including that of a father of four who was detained in Los Angeles after dropping one of his US-born children at school and an Arizona woman who had lived in the United States for more than two decades before she was deported last month.
Such cases have sent immigrants - many of whom have little formal education and don't speak English - scrambling for counsel from people posing as attorneys or anyone with an official title promising an easy path to legalisation.
Many scam artists show up at gatherings of immigrant communities during which they distribute flyers, offer their services or gather names and phone numbers, Mr Morones says.
Some people also pose as federal immigration agents to rip people off, the authorities have warned.
One Mexican farmworker who fell victim to a corrupt attorney showed AFP an immigration document for which he was charged $500 and which, unbeknownst to him, was freely available online.
Another family in California last week reported having been fleeced of $5,000 by a fake attorney who assured them they were eligible for residency permits before vanishing.
"They trusted him, they had their fingerprints taken and did everything the attorney asked and then he disappeared," Mr Morones said.