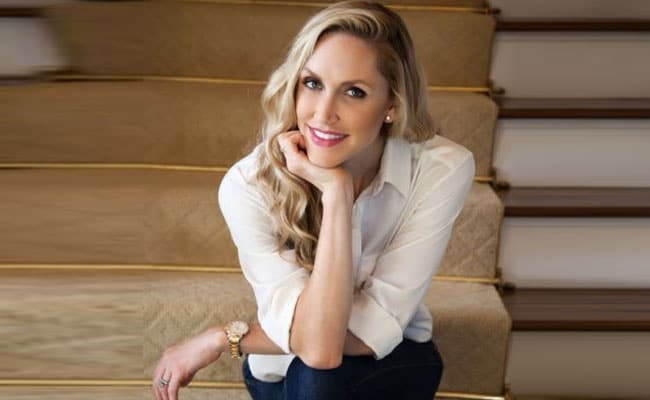 Ashburn, United States:
Donald Trump's daughter-in-law celebrated Diwali at a Hindu temple in the key swing state of Virginia as a part of the Republican presidential nominee's efforts to reach out to the Indian-American community.
Lara Trump, wife of Eric Trump, the second son of Trump, 70, said the relationship between India and the US is destined for a new height if her father-in-law is elected the next president of the US after the November 8 general elections.
Lara said Donald Trump has great love and affection for India and its people.
As a mark of respect to the Indian culture, she removed her shoes before entering the Rajdhani temple in Virginia.
"I really like Hindu culture and I respect It," she said.
Welcoming the Trump family member to the premises of the temple, Indian-American community activist Rajesh Gooty said her presence has brought in Diwali early in the Fairfax and Loudoun County of the state.
"It has energized the local Indian-American Community immensely. We will continue to assist and participate with renewed energy in participating with Interfaith, Diversity events," said Gooty, who was instrumental in inviting Lara to the Hindu Temple to celebrate Diwali.
Initially, Trump's daughter Ivanka Trump was scheduled to come to the temple but the Trump campaign asked her to go to a different place given the fast-changing dynamics of the polls.
Inaugurated in 2000, the temple is the oldest one in Loudon county which has experienced the fastest growth of Indian-American community in the last one decade.
This is for the first time that a family member of one of the two top presidential candidates is visiting a Hindu temple.
(This story has not been edited by NDTV staff and is auto-generated from a syndicated feed.)