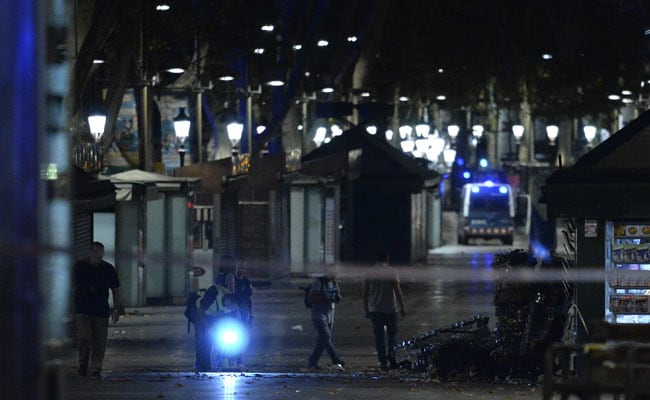 Barcelona:
The number of dead in a double attack in Spain rose to 14, emergency services said Friday, as the country reeled from the two vehicle rampages that saw drivers plough into pedestrians in Barcelona and Cambrils, another seaside town.
The emergency services said a woman injured in the Cambrils attack has died, bringing the total to 14 in both attacks.
Emergency services also said that around 100 more were injured in the two attacks.
There were at least 34 nationalities among the dead and injured who came from countries as varied as France, Pakistan, Spain, the Netherlands, China, Venezuela, Mauritania, Australia and Britain.
Rome said two Italian nationals were killed including a man who died in front of his wife and young children, and Belgium said one of its citizens was among the fatalities. France said 26 of its citizens were among the injured.
(This story has not been edited by NDTV staff and is auto-generated from a syndicated feed.)