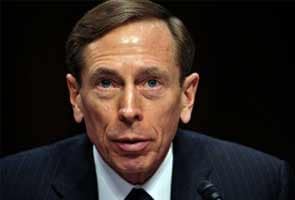 Washington:
Former CIA director David Petraeus deeply regrets the affair that brought down his military and intelligence career, a close associate who spoke to him over the weekend said Monday.
"He regrets it on so many levels that I don't think anyone can really imagine how this has affected both his family and himself and, to some degree, the nation," friend and former Petraeus spokesman Steve Boylan told AFP.
"He regrets the poor judgment and the lack of discipline more than we can probably put into words."
Boylan spoke with Petraeus over the weekend. He said his former boss, who resigned last week as America's top spy is devastated, and his family are devastated over the affair.
Petraeus informed Holly, his wife of 38 years, before the news broke last week, though Boylan was unaware of exactly how long she may have known about the affair.
"To say she is disappointed and furious would probably be a huge understatement at this point," he said.
The couple has two adult children, Stephen, who led an infantry platoon in Afghanistan, and Anne.
Boylan said the affair between Petraeus and his biographer Paula Broadwell began about two months after he assumed his post at the CIA in September 2011, and thus after he retired from the US Army.
It ended about four months ago, he added.
Petraeus, 60, commanded international troops in Iraq and Afghanistan and Broadwell, 40, had close access to the four-star general during several trips she took to Afghanistan to write his official biography.