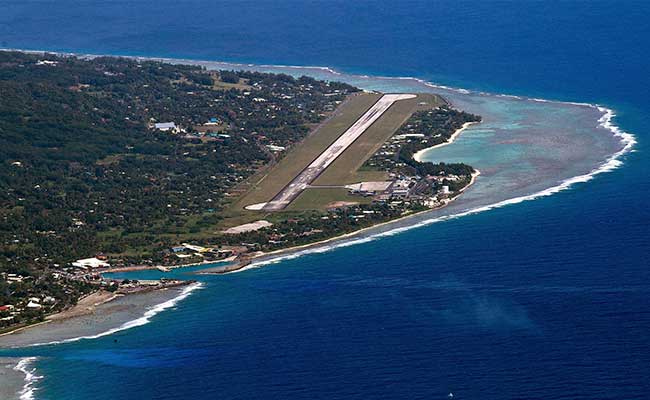 Wellington:
Airport authorities in the Cook Islands today warned thrillseekers to stay away from their runway's jet blast zone after three tourists were injured when a plane was taking off.
The main road in the tiny Pacific nation passes by the bottom of the runway and daring plane-spotters often stand in the wash of jet engines, clinging to the airport's fence as aircraft hit maximum thrust for ascent.
"If you don't hang onto anything, you'll be knocked over," Cook Islands Airport Authority chief executive Joe Ngamata told AFP.
"You get the young people and tourists looking for thrills going down there."
Ngamata said three tourists were blown over by the power of the jet blast last Thursday and were lucky to only receive cuts and bruises.
"It can be dangerous," he said, adding that the area was clearly marked with red danger signs to deter the practice.
"We might need to look at extra barriers or fences to keep people away."
However, stopping it may be difficult, with the national tourism authority including the jet blast in a recent marketing video showing "the top 10 reasons to come to the Cook Islands".