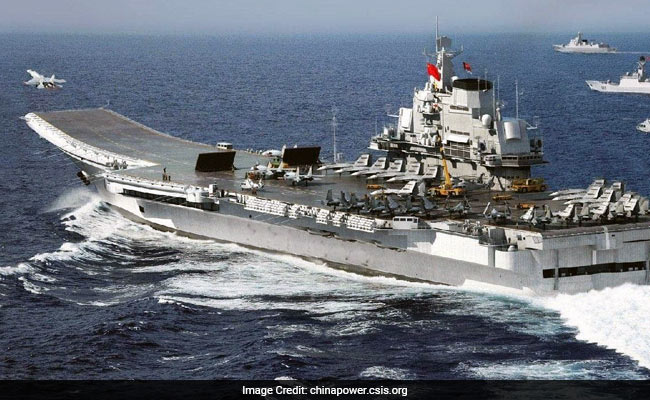 BEIJING:
China has confirmed that its aircraft carrier has for the first time conducted drills in the South China Sea with a formation of other warships and fighter jets, a move that could raise concerns among its neighbors.
The Defense Ministry said several J-15 fighter jets took off and landed from the flight deck of the aircraft carrier Liaoning on Monday. The Liaoning, China's first and only aircraft carrier, sailed into the South China Sea last week.
The confirmation comes days after Taiwan's defense ministry said the carrier and five other warships had passed south of Taiwan. The self-ruled island deployed fighter jets to monitor the fleet.
China calls the drills part of a routine open-sea exercise, but they could add to tensions between Beijing and Taipei.
(This story has not been edited by NDTV staff and is auto-generated from a syndicated feed.)