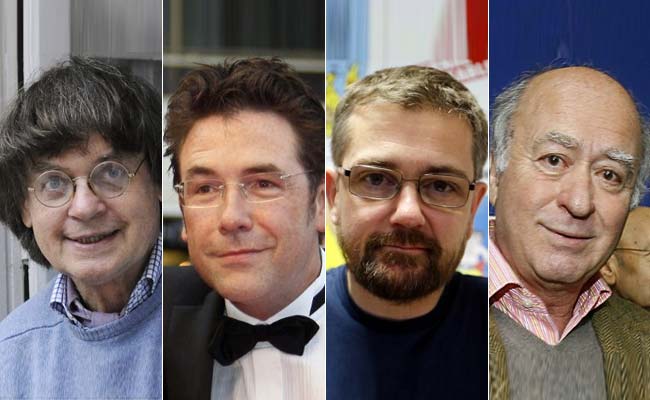 Paris:
Some of the best-known cartoonists in France were among the 12 killed when gunmen stormed the office of satirical newspaper Charlie Hebdo in Paris on Wednesday, a judicial source said.
Editor-in-chief Stephane Charbonnier, known as Charb, and the cartoonists known as Cabu (Jean Cabu), Tignous (Bernard 'Tignous' Verlhac) and Wolinski (George Wolinski) were killed in the attack on the paper, which gained notoriety for repeatedly publishing caricatures of the Prophet Mohammed. Bernard Maris, an economist and writer and the magazine's deputy editor is also among the people killed in the attack.
Heavily armed gunmen shouting slogans stormed the newspaper office Wednesday and shot dead at least 12 people in the deadliest attack in France in four decades.
Police launched a massive manhunt for the masked attackers who reportedly hijacked a car and sped off, running over a pedestrian and shooting at officers.
Police said witnesses heard the attackers, who were armed with a Kalashnikov and rocket launcher, shout "we have avenged the prophet" and "Allahu akbar" (God is greatest).
Two policemen were confirmed among the dead and four people were critically injured.
Paris has been put on high alert in the wake of the attack, said the police.