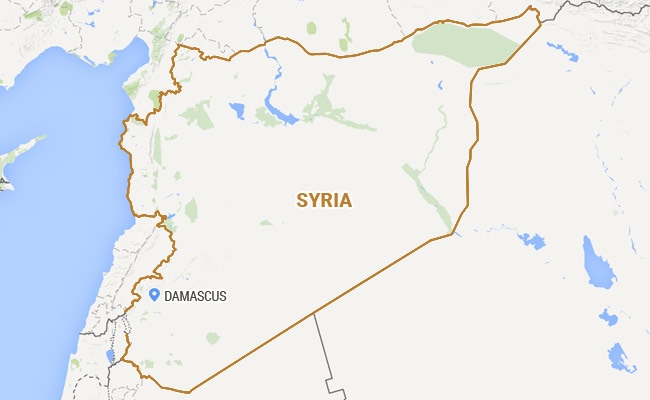 Amman:
A car bomb killed several Jordanian soldiers and wounded others outside a refugee camp near the Syrian border on Tuesday, the army said.
"At 5:30 am a car bomb exploded in the Rukban district opposite the Syrian refugee camp, killing or wounding several Jordanian soldiers," a short statement said.
The army said that it had destroyed several "enemy" vehicles at the border, but said it would give no further details until later in the day.
The attack came in the remote desert northeast of the kingdom where tens of thousands of Syrian refugees have sought shelter in a makeshift camp just across an informal border crossing between the two countries.
A flare-up in the five-year civil war in Syria sparked a new influx of refugees in the area last month, with nearly 5,500 arriving at Rukban within days in early May.
Jordan says it hosting nearly 1.4 million refugees, of whom 630,000 are registered with the United Nations.
Jordanian authorities have kept hundreds of refugees camped in no-man's land outside Rukban waiting for screening, out of fear that they are involved with the ISIS group which controls swathes of eastern Syria and neighbouring Iraq.
Jordan is a leading member of the US-led coalition fighting ISIS and has been the target of terrorist attacks in the past.
Jordan has carried out air strikes against ISIS in Syria since 2014.
One of its pilots was captured by the terrorists when his plane went down in Syria in December 2014. In February 2015, ISIS released gruesome footage of Maaz al-Kassasbeh being burned alive in a cage.
His murder prompted Jordan to extend its air strikes against ISIS to Iraq, where it is the only Arab coalition member participating in the bombing campaign.
Jordan has also opened up the Prince Hassan airbase, northeast of the capital, to other members of the US-led coalition taking part in the air war.
In March, Jordanian authorities announced they had foiled an ISIS plot to carry out attacks in the kingdom in an operation that led to the deaths of seven terrorists.
On June 6, a gunman killed five Jordanian intelligence officers in a Palestinian refugee camp north of the capital.
A suspect was later arrested but details of the attack have been kept under a gag order while the investigation continues.