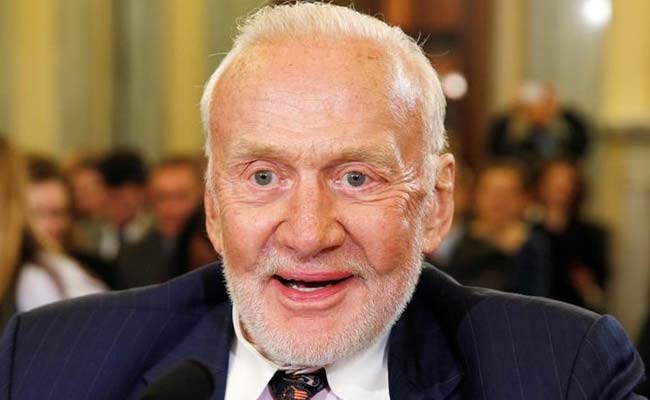 Washington:
Buzz Aldrin, the second man to land on moon, is not happy as an upcoming film, 'First Man' based on the Apollo 11 mission, won't showcase the planting of the American flag on the lunar surface.
The 88-year old spaceman who on Sunday took to Twitter to share pictures of himself planting the flag on the moon, made it clear that he was quite unhappy about this very event being not depicted in the film.
He tweeted, "#proudtobeanAmerican #freedom #honor #onenation #Apollo11 #July1969 #roadtoApollo50"
Earlier, US Senator Marco Rubio called the decision unpatriotic. However, Neil Armstrong's sons Rick Armstrong and Mark Armstrong defended the decision and released a statement jointly with 'First Man' author James R. Hansen, reported Variety.
"We do not feel this movie is anti-American in the slightest," the trio said in the statement. "Quite the opposite. But don't take our word for it. We'd encourage everyone to go see this remarkable film and see for themselves."
Ryan Gosling who is playing the role of Neil Armstrong in the movie, also supported the decision of not including the flag-planting scene.
Helmed by Damien Chazelle, 'First Man' is based on MR Hansen's book 'First Man: The Life of Neil A. Armstrong'.
The film, which focuses on the Apollo 11 mission in 1969, will hit the theaters in the US on October 12.
The crew of Apollo 11 was Neil Armstrong, Buzz Aldrin and Michael Collins. Neil Armstong and Buzz Aldrin walked on the lunar surface while Michael Collins remained in orbit around the moon.