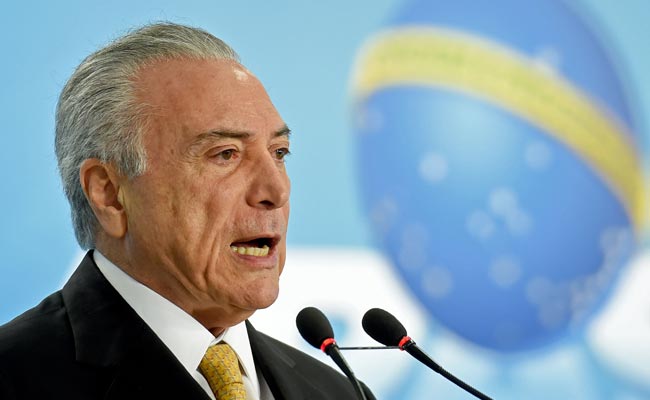 Brasilia:
Brazilian President Michel Temer on Saturday challenged a recorded conversation implicating him in a corruption probe, saying he would continue as president and ask the Supreme Court to verify the integrity of the recording.
"Brazil will not be derailed," he said during a speech in Brasilia, reiterating that he would not resign.
Temer said he would ask the Supreme Court to suspend an investigation against him until it could determine whether the recording, made by the chairman of meatpacker JBS SA during a March conversation, was edited afterwards.
© Thomson Reuters 2017
(Except for the headline, this story has not been edited by NDTV staff and is published from a syndicated feed.)