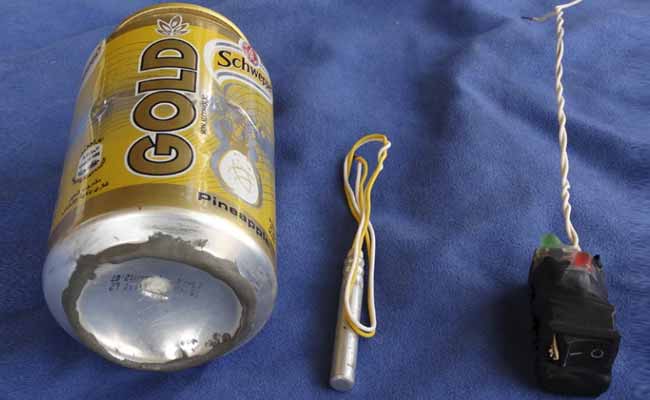 Cairo:
The Islamic State group said Wednesday it had smuggled a bomb on board a Russian airliner that went down last month, after discovering a "way to compromise the security" at an Egyptian airport.
In its online magazine Dabiq, the group published what it said were pictures of the explosive, apparently contained in a soda can, and of passports obtained by its fighters that had belonged to the dead passengers.
The magazine said Islamic State had initially planned to down a plane belonging to a country from the US-led coalition targeting militants in Iraq and Syria.
The militants decided to instead target the Russian plane departing the Red Sea resort of Sharm el-Sheikh after Moscow began an air campaign in Syria in late September, the magazine said.
All 224 people on board the Saint Petersburg-bound Airbus died when it went down in the Sinai Peninsula on October 31.
"After having discovered a way to compromise the security at the Sharm el-Sheikh International Airport and resolving to bring down a plane belonging to a nation in the American-led Western coalition against the Islamic State, the target was changed to a Russian plane," an article in the English-language magazine said.
"A bomb was smuggled onto the airplane," it said.
Russia on Tuesday said a bomb had brought down the plane and vowed to hunt down the perpetrators, confirming suspicions raised earlier by Britain and the United States.
Egypt says a team investigating the disaster has not yet found the cause.
Moscow began air strikes in Syria in September against what it said were "terrorist" targets including IS jihadists. Syria's opposition has accused Moscow of seeking to bolster President Bashar al-Assad's regime and targeting anti-regime rebels.
Islamic State commands the loyalty of militants in Egypt's Sinai Peninsula who have killed hundreds of soldiers and policemen.