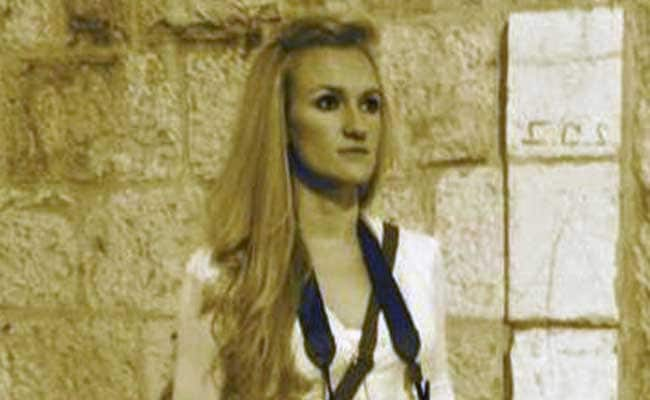 DUBAI:
Bahrain has freed an American journalist and her camera crew after accusing them of participating in an illegal gathering, and they are expected to fly out of the country shortly, the group's lawyer said today.
Bahraini lawyer Mohammed al-Jishi and media campaign group Reporters Without Borders identified the four as US journalist Anna Day and three members of her camera crew, all of them US citizens.
Bahrain's public prosecution office did not name those arrested, but said it had ordered the release of four Americans after interrogating them.
"They are on their way to the airport," the group's lawyer, Mohammed al-Jishi, told Reuters by telephone. A witness said the four appeared to be in good health.
Day has reported in the Middle East, north Africa, Asia and Latin America for numerous media outlets, mostly American.
Security forces had arrested the four on Sunday while they were "participating with a group of saboteurs who were carrying out riot acts in Sitra", Bahrain Public Prosecutor for Manama Nawwaf al-Awadi said in a statement.
Sitra is a Shi'ite village east of Manama where clashes between demonstrators and security forces have been taking place this week to mark the fifth anniversary of Arab Spring protests in 2011, mainly by Shi'ite Muslims demanding reforms and a bigger share in government.
The 2011 protests were put down violently by Bahrain security units with help from security forces from Gulf Arab states, including Saudi Arabia. But the US-allied kingdom, where the US Fifth Fleet is based, continues to see bouts of unrest, especially in villages where Shi'ites are a majority.
The prosecution statement, carried by the Bahrain News Agency, said they were interrogated in the presence of their lawyers.
It said the group had been found with cameras and computers, and were accused of "disturbing public order and exposing modes of transport to danger".
A spokeswoman for the US State Department had no immediate comment on the group's reported release. The US Embassy in Bahrain could not immediately be reached for comment.
© Thomson Reuters 2016