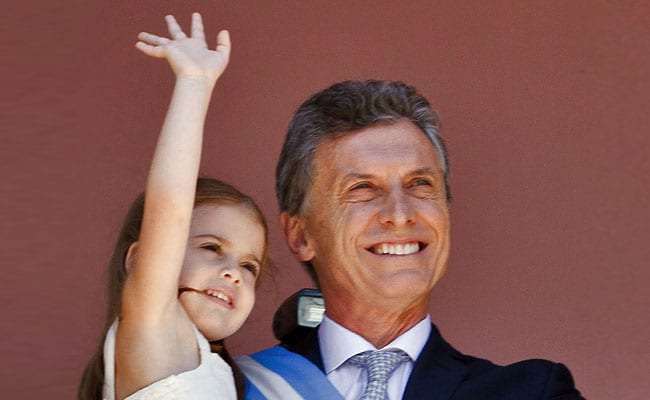 BUENOS AIRES:
Argentina's opposition exhorted President Mauricio Macri on Monday to explain why he had moonlighted as director of an offshore company in the Bahamas, as revealed in a leak of documents from a Panamanian law firm.
Macri, who won last year's election partly on promises to fight corruption, had worked occasionally in the past as the director of an offshore firm related to his father's business in the past, his administration confirmed on Sunday.
It added, however, that he had never had a stake in the now dissolved company, Fleg Trading Ltd, so he had not been required to disclose the connection in his asset declarations.
Macri was among the tens of thousands of rich and powerful people named in a leak of documents from Panama-based Mossack Fonseca published by the International Consortium of Investigative Journalists on Sunday.
Opposition lawmakers said that while Macri may have committed no fiscal crime, he should address Argentines' concerns about his role at an offshore company, given these were often created to hide funds, launder money and evade tax.
"An offshore company is never created with licit aims," said Hector Recalde, the president of the Front for Victory party in the lower chamber of Congress. "The President has the responsibility to make things absolutely clear."
The other main opposition party, the Renewal Front, also called on the president to explain himself.
Macri's father Franco Macri is one of Argentina's wealthiest men, whose industrial and construction businesses have flourished by winning public contracts from successive governments.
Mossack Fonseca specializes in setting up offshore companies.
While holding money in such firms is not illegal, journalists who received the leaked documents said they could provide evidence of funds hidden for tax evasion, money laundering, sanctions busting, drug deals or other crimes.
Argentina's anti money-laundering agency said it could not comment on whether it would investigate this case, stressing, however, that it was free of political bias.
The head of the anti-corruption office, Laura Alonso, a member of the ruling party, did defend Macri, prompting criticism from the opposition.
"To create a company in a tax haven is not a crime in and of itself," Alonso tweeted on Sunday.
© Thomson Reuters 2016
(This story has not been edited by NDTV staff and is auto-generated from a syndicated feed.)