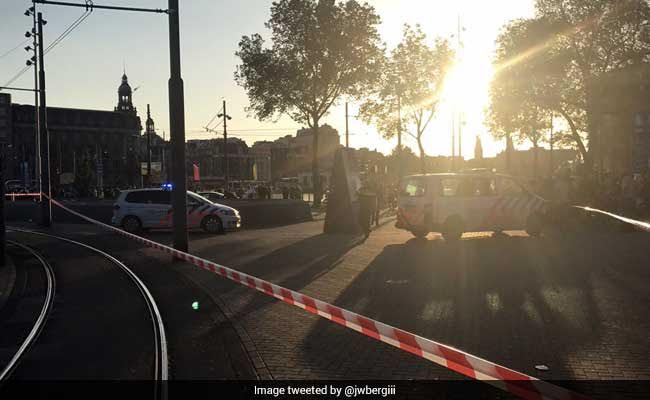 The Hague:
A car ploughed into a crowd outside Amsterdam central station late Saturday, injuring eight people -- two of them seriously, Dutch police said, adding it appeared to have been an accident.
"The suspect has been interviewed, and it appears not to have been intentional. But we are investigating further," Amsterdam police said on their Twitter account.
Eight people had been hurt, "two of them seriously," the police said in a tweet, adding the driver was under arrest after his car hit the crowd and then crashed into a wall.
The news came a week after three attackers in a van mowed down pedestrians in London before going on a stabbing spree, killing eight people and injuring 48.
Dutch media reported the Amsterdam incident happened when police approached a black Peugeot which was badly parked, and the driver tried to speed away.
Several ambulances and police were swiftly on the scene on the busy streets outside the station in the heart of the canal-lined Dutch capital. Two people were taken to hospital. The other injured were treated at the scene.
The Netherlands has been on high alert following a slew of attacks around Europe in recent months, including last month's Manchester suicide bombing and two recent attacks in London.
In a sign of the heightened tensions, a Dutch man was also arrested late Friday after being caught filming outside one of the country's largest stadiums during a concert, police said.
The 29-year-old Amsterdam man was arrested outside the Philips Stadium in southern Eindhoven where Dutch pop singer Guus Meeuwis was performing.
Police said the man was known to have been possibly radicalised, and said the decision had been taken to arrest him as he "was filming and had no reasonable explanation for what he was doing".
He was detained for a second night Saturday, police said, but Meeuwis went ahead with his concert as planned.
(Except for the headline, this story has not been edited by NDTV staff and is published from a syndicated feed.)