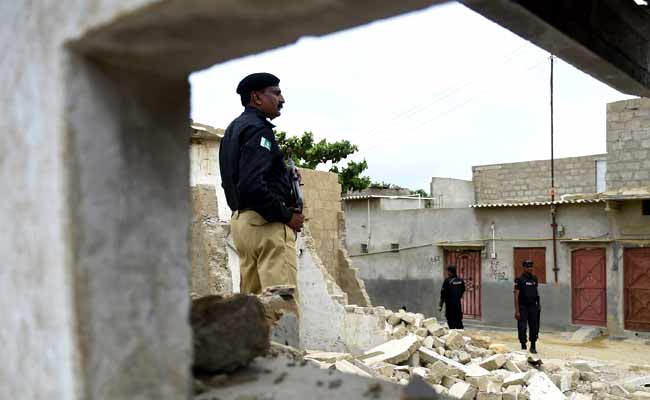 Lahore:
Eight Chinese nationals have been detained in Pakistan for carrying weapons while entering a power plant in Punjab province, police said on Sunday.
The police arrested the Chinese nationals, most of them engineers, on Saturday at the Qadirabad power plant in Sahiwal district, some 225 kms from Lahore.
District Police Officer Ghulam Mubashir Maken told PTI that the eight Chinese nationals have been taken into custody after weapons were found from their luggage.
He did not explain why they were carrying the firearms.
"The reason will be known after interrogating them. They have been shifted to an unidentified place," he said.
A police source said that the Chinese were carrying the weapons for "self-defence".
"In the wake of yesterday's attack on a passenger coach in Balochistan in which three Chinese nationals were injured, there has been a sense of insecurity among the Chinese workers," the source said.
The Chinese nationals were detained by the army personnel deployed at the first check point of the power plant. After detaining them, the army informed the police," he said.
Punjab police has a special force for the security of Chinese nationals specially those working in energy sector and the $50 billion China-Pakistan Economic Corridor (CPEC).
"Two elite force vehicles were along with the Chinese in question when they were detained by the army," the source said, adding that the weapons recovered from them include a telescope gun, a pistol, a pump action and scores of bullets.
More than 7,000 personnel of the special police force in Punjab province are providing security to Chinese nationals.
The CPEC is a flagship project of Chinese President Xi Jinping's Belt and Road Initiative (BRI).
The 3,000-km-long CPEC is aimed at connecting China and Pakistan with rail, road, pipelines and optical cable fiber network. It connects China's Xinjiang province with Pakistan's Gwadar port, providing access to China to the Arabian Sea.