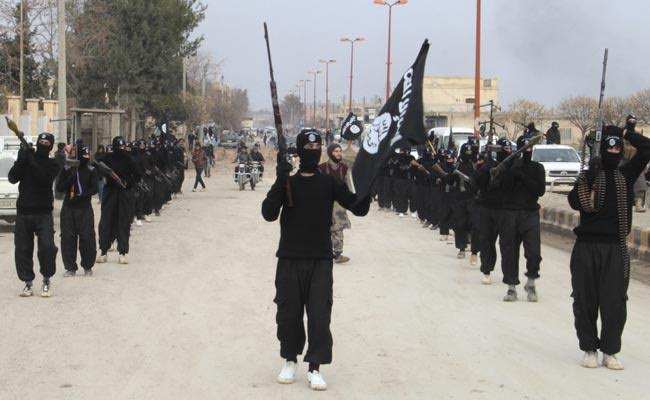 Washington:
A coalition air strike in Syria killed three ISIS terrorists involved in plotting foreign attacks, including two men who helped facilitate last year's attacks in Paris, the Pentagon said on Tuesday.
"The three were working together to plot and facilitate attacks against Western targets at the time of the strike," Pentagon spokesman Peter Cook said.
They were killed in a December 4 air strike in Raqqa, an ISIS stronghold in Syria.
Mr Cook said two of those killed - Salah-Eddine Gourmat and Sammy Djedou - were involved in facilitating the November 13, 2015 Paris attacks, in which 130 people died.
Both of those men were "close associates" of Abu Muhammad al-Adnani, an ISIS spokesman and an external operations terrorist who was killed in a coalition air strike in August.
The third person killed was Walid Hamman, who Mr Cook said was a suicide-attack planner who was convicted in absentia in Belgium for a terror plot disrupted in 2015.
All three were part of a network led by Boubaker Al-Hakim, a Tunisian killed in an air strike last month.
Last year's devastating attacks in Paris saw suicide bombers and gunmen launch a coordinated assault across the French capital, including at the Bataclan, a concert hall where 90 people were killed by three attackers during a rock gig in the culmination of the carnage.
ISIS claimed the attacks.
A US-led coalition has since 2014 been striking ISIS targets in Iraq and Syria, pushing the extremist group out of vast areas and forcing it try to cling to two remaining power centers, Mosul in Iraq and Raqqa in Syria.
(Except for the headline, this story has not been edited by NDTV staff and is published from a syndicated feed.)