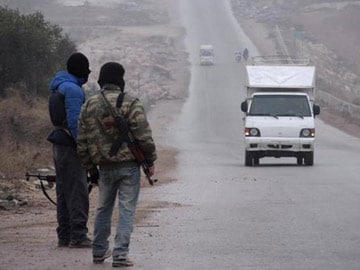 Damascus:
At least 200 rebels surrendered to the Syrian government forces on Sunday in a suburb of the capital Damascus, media reported.
Those rebels from the Free Syrian Army and the Al Qaeda-linked Nusra Front surrendered themselves as the army entered the Barzeh neighbourhood north of Damascus. The army confiscated and dismantled the rebels' weapons and explosive devices, Xinhua reported citing media reports.
The reports, however, did not elaborate on the incident in Barzeh but said that the army killed scores of "terrorists" across the country.
The Syrian troops have been fighting rebels for almost three years. The international community is preparing for the Geneva II peace conference to seek a political solution to their protracted impasse.