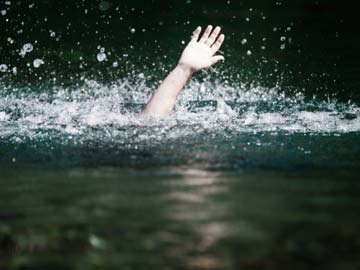 Conakry:
The death toll from an overcrowded wooden boat that sunk off the south coast of Guinea has risen to 18, with 20 others missing presumed dead, reports said late on Sunday.
The boat went down on Friday with 61 people aboard off the port of Benty, in the south of the country, after colliding in high seas with a mining ship.
"Eighteen people were killed when a boat capsized near the Konta landing point straddling the small ports of Farmoriah and Benty," maritime prefect Lansana Toure said in a statement read out on television.
A search is under way for other victims as "after three days and two nights there remains no hope of finding survivors," said local fisheries chief Ali Damba.
The accident happened off Forecariah province, already badly hit by the deadly Ebola virus which has spread in Guinea and neighbouring Liberia and Sierra Leone.
Prime Minister Mohamed Said Fofana visited the area on Saturday.
Maritime accidents occur frequently off the 300-kilometre (190-mile) Guinean coast.
In August 2012, one incident left 30 dead not far from the capital Conakry.