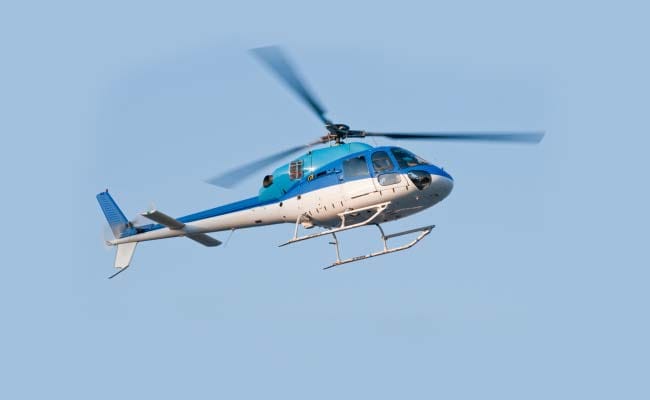 Islamabad:
Twelve people were killed on Thursday when a helicopter belonging to the army crashed in northwest Pakistan, officials said.
"All the 12 people in the chopper are presumed dead, they all belong to the army, they were going to Gilgit to rescue an injured army man," a senior military official told AFP.
"The dead include army doctors, paramedical staff, the pilots and crew," he said, adding that all the victims had been identified.
Eleven of the bodies were recovered soon after the accident from the crash site near Mansehra town in Khyber Pakhtunkhwa province, around 170 kilometres (110 miles) north of Islamabad, said senior police official Najeebur Rehman.
The charred corpses were burnt beyond recognition and the aircraft, which was carrying aid supplies, was still on fire in the evening, he said.
"An army helicopter carrying relief items crashed around 35 kilometres northwest of Mansehra this evening," Rehman told AFP.
"The accident occurred in a hilly area that is not easily accessible -- the helicopter is still on fire," he said.
The accident came only hours after a helicopter of the Pakistan air force crashed in the flood-hit district of Chitral, although no casualties were reported.
Both incidents involved Russian-built Mi-17 helicopters, used by air forces across the world but which have had a patchy safety record in recent years.
In May, an Mi-17 army helicopter crashed at a holiday resort in the picturesque hills of Gilgit killing seven people, including two foreign ambassadors.
Known for its spectacular mountain ranges, Gilgit-Baltistan is a strategically important autonomous region that borders China, Afghanistan and Kashmir.