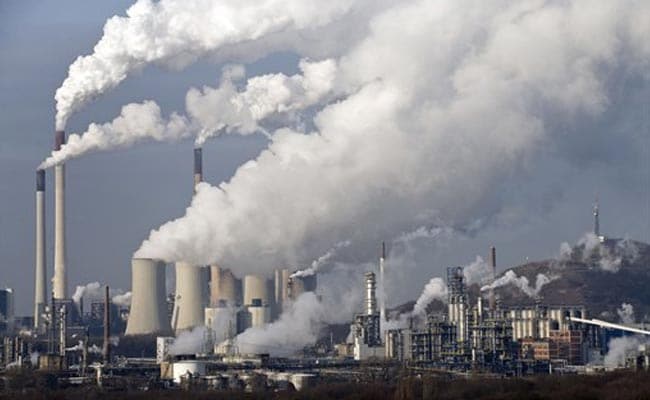 Swiss financial services major UBS has said the climate change inflicted a whopping USD 1.5 trillion loss on the middle-class across the globe between 1980 and 2014, and another USD 32 billion in the first six months of 2015 which was the hottest year on record.
"Consumption patterns of those living in cities which are most at risk for climate change significantly....A whopping USD 1.5 trillion of wealth of the middle class has been lost to climate change across the globe between 1980 and 2014," UBS said in a report released from Zurich on Monday.
The losses are high for a vast majority living in cities, especially in South Asia, which is home to the largest number of global middle class, as most people there are not insured against natural calamities, the report noted.
A whopping 91 per cent of weather-related losses in Asia are uninsured, against one-third of weather-related losses in the US, bringing the total amount of losses to USD 1.5 trillion during 1980-2014.
In 2000, nearly half of the global population of six billion lived in cities and the UN expects this proportion to jump to 60 per cent by 2025.
The report, titled 'Climate change: A risk to the global middle class' also says that the middle class, by virtue of living in cities, have and will continue to bear the brunt of the climate change impact.
Noting that the five costliest events of 2015 were the winter storms in the US, Canada and Europe, it says natural disasters caused as many as 16,200 fatalities and involved losses worth USD 32 billion during the period.
Most of the global middle class lives in Southeast Asia, the region with the fastest urban population growth in recent years, it says. Numbering around 1 billion worldwide, and with substantial assets and political influence, the middle class is the key to social order and economic growth and thus represents the greatest opportunity for change.