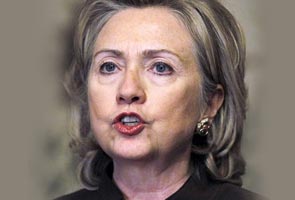 New Delhi:
In a diplomatic cable released by WikiLeaks, Hillary Clinton refers to India as "a self-appointed frontrunner for a permanent UN security council seat."
In a telegram sent on July 31 last year to 33 US embassies, Clinton highlights the reform of the UN Security Council as one of the key issues of focus for her diplomats, citing "International deliberations regarding UNSC expansion among key groups of countries: self-appointed frontrunners for permanent UNSC membership Brazil, Germany, India, and Japan."
Clinton then goes on to solicit "Biographical and biometric information on key NAM/G-77/OIC Permanent Representatives, particularly India, China."
Not flustered by the leak, the government sources told NDTV today that the US position has evolved since then, as reflected in President Obama's speech to the Indian Parliament earlier this year, where he backed India for a permanent seat.
That poise may be tested over the next few days - more than 3,000 cables from India are to be released by Wikileaks.
On its website, Wikileaks is releasing in installments confidential communication or cables between the US state department and American embassies and consulates all over the world.
The cables - described by a concerned US government as "stolen" - reveal the US government's private assessment of foreign leaders and international conflicts.