India's pre-budget economic report, the annual Economic Survey, today predicted that India would have the fastest growing major economy in the coming fiscal year. Chief Economic Adviser Arvind Subramanian talks to NDTV's Prannoy Roy about economic growth, the impact of demonetisation, Goods and Services Tax (GST) and much more. The annual report card of the country's financial health sees Gross Domestic Product (GDP) growth at 6.75 per cent in fiscal 2018. It says a series of major reforms undertaken over the past year will allow real GDP growth to rise to between 7 per cent and 7.5 per cent in fiscal 2019. Presented to parliament on Monday by Finance Minister Arun Jaitley, the Economic Survey went on to say that though the plan has been to reduce the fiscal deficit from an estimated 3.2 per cent this year to 3 per cent in fiscal 2019, a pause in the move toward a lower deficit could be merited in order to give the economy momentum. What does all this mean for you?
Follow the highlights of Prannoy Roy and Arvind Subramanian's conversation here:
GDP growth is set to accelerate next year, according to the Economic Survey. Manufacturing is also likely to be on a recovery path and export growth is looking up in a boost for the economy. However, investment slowdown could be weighing on economic growth and rising oil price remains a concern for the economy. Stock markets have surged to record highs, raising fears of a sharp correction. On the tax front, there has been a sharp rise in taxpayers' base.
On why the pink cover of Economic Survey 2018, Arvind Subramanian said, "It is a small gesture of solidarity with women on their issues... We have a big chapter on gender as well."
Prannoy Roy:
The economy is doing good and is set to become better, according to the survey.
Arvind Subramanian:
De-acceleration happened in India when the world was accelerating... Going forward, the impact of GST and demonetisation will be positive.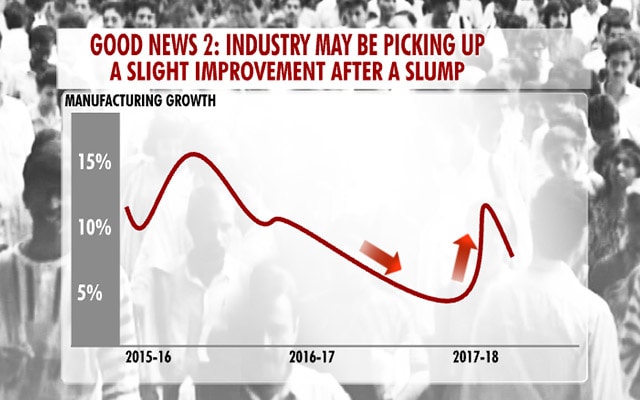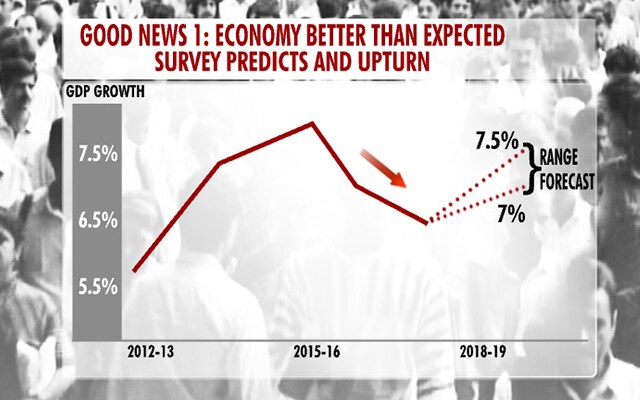 Series of major reforms undertaken over the past year will allow real GDP growth to rise to between 7-7.5% in 2018-19, thereby reinstating India as the world's fastest growing major economy.
Arvind Subramanian:
For the first time since 2010, it has been the most broad-based growth this year.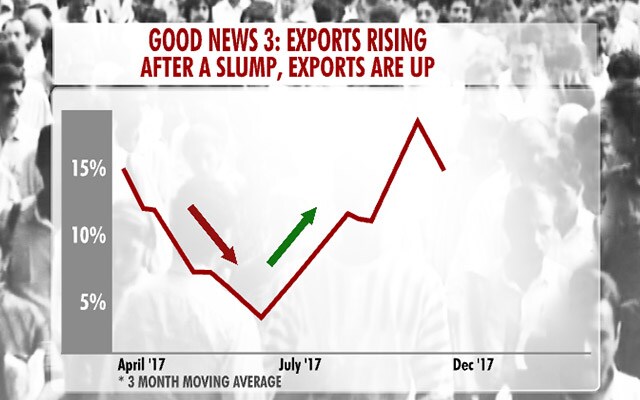 Growth is picking up because temporary impact of demonetisation and GST has dissipated. Exports have picked up and manufacturing export growth is about 11.3%. Exports could be the key drivers of growth in fiscal 2019.
Arvind Subramanian:
The impact from GST and demonetisation has dissipated.
A lot of foreign capital, good capital, is coming and that's why the rupee is appreciating, says Arvind Subramanian.
"When companies over-borrow, banks tend to lend too much. It's a case of balance sheet recession," Mr Subramanian said. However, investment has been rising in the last two years, he added.
"What's twin balance sheet?" asks Prannoy Roy.
Arvind Subramanian:
It is the firm's balance sheet. They borrow, they invest, they have this balance sheet... The flip side is, a lot of banks lend to them. If the firm's balance sheet goes bad, it affects the bank's balance sheet as well. That's the twin balance sheet problem.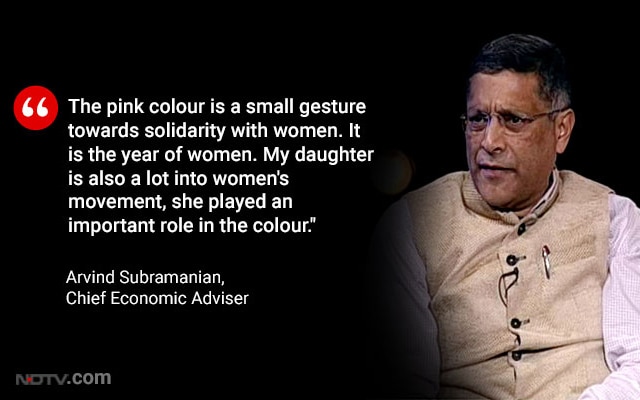 It is not easy to de-stigmatise capitalism, says Mr Subramanian, on privatisation of Air India.
"Since 2014, the rupee has appreciated about 20 per cent in comparison to other Asian countries; since 2014, a lot of good capital has come in," Arvind Subramanian said.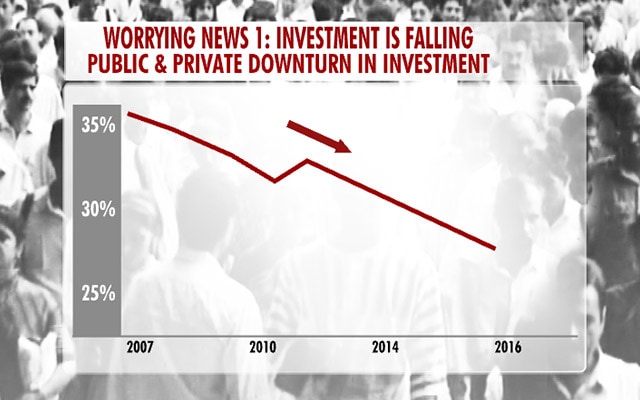 Economic Survey 2018 warns coming year could be challenging with investment slowdown weighing on economic growth. Cautions that persistently high oil prices remain a key risk for a country that relies on imports for much of its fuel needs.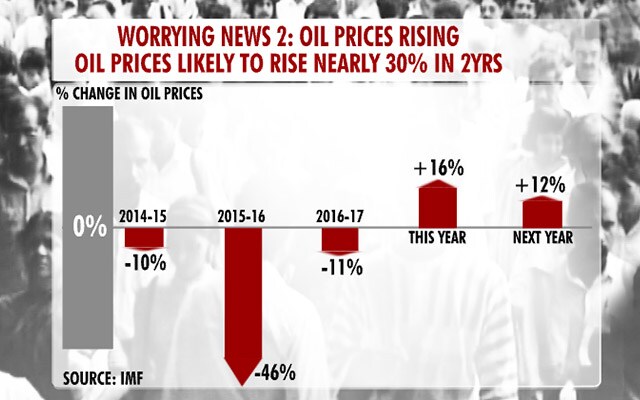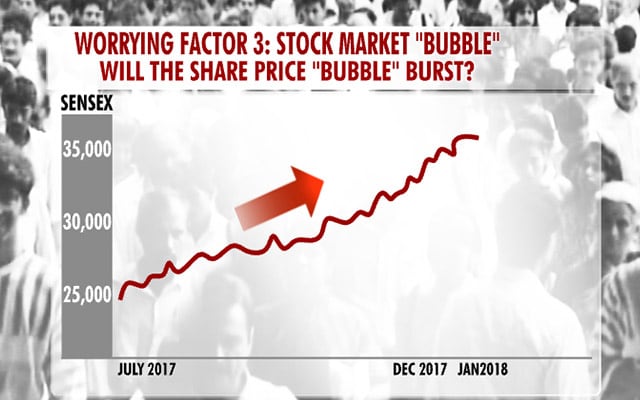 There is huge run up in stock prices in the US, Japan, China, South Korea, Mr Subramanian said, adding that in advanced economies real interest rates are very low and stock prices are justified by low interest rates. "But in India, real interest rates are very high," he said. He said that in the Indian case, there has been a massive portfolio reallocation because of GST and demonetisation. Money has moved from gold to mutual funds. Look at mutual funds, they have seen a huge growth, he said.
Arvind Subramanian:
Stocks and bonds are sending two messages. Stocks are saying it's a revival, but bond markets are saying there is inflation, oil market worries - it's a duality of revival and concerns.
Arvind Subramanian:
Voluntary compliance has happened on GST.
Arvind Subramanian:
The level of taxpayers has gone up quite a bit. There's a lot of confusion about, is the GST bringing in enough money or not? People say this year they are getting 11 months of GST. Just see, how much you were collecting last year, and this year how much you are collecting - there has been good growth.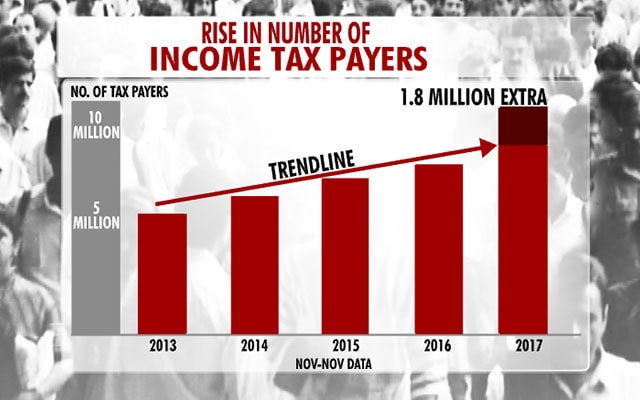 The Economic Survey 2018 highlights substantial increase in registered indirect and direct taxpayers. Indirect taxpayers are up 50% while there's been a large increase in voluntary registrations, especially by small enterprises, largely due to the GST roll-out.
The Economic Survey 2018 captures the footprints of climate change in the country and consequent adverse impact on agricultural yields. Climate change might reduce farm incomes by up to 20-25% in the medium term.
"Cooperative federalism as a technology for reform should be used for agricultural growth," says Arvind Subramanian. Even for 12 per cent growth in agriculture, it's good to have aspirational numbers, he says.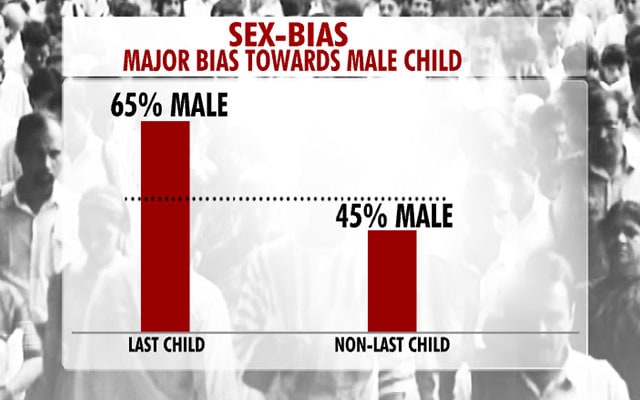 Prannoy Roy:
There is a major bias toward the male child. If you see the last child data, 65 per cent are male. In the non-last child, only 45 per cent are male.
"Indian parents often continue to have children till they have the desired number of sons," says Economic Survey 2018 drafted by Chief Economic Adviser Arvind Subramanian and his team.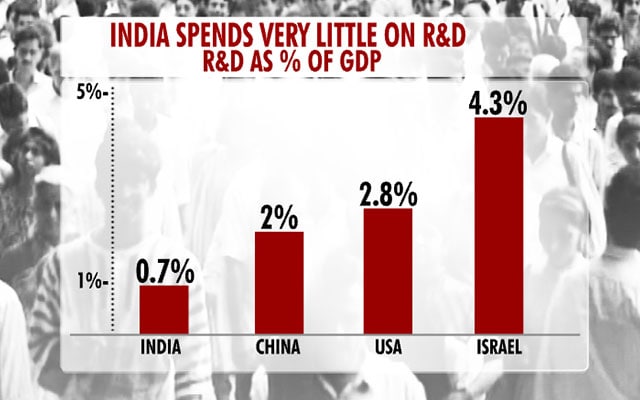 India's gross expenditure on research and development has been at around 1 per cent of GDP. India ranks 60th out of 127 on the Global Innovation Index (GII) 2017, improving from 66th rank in 2016.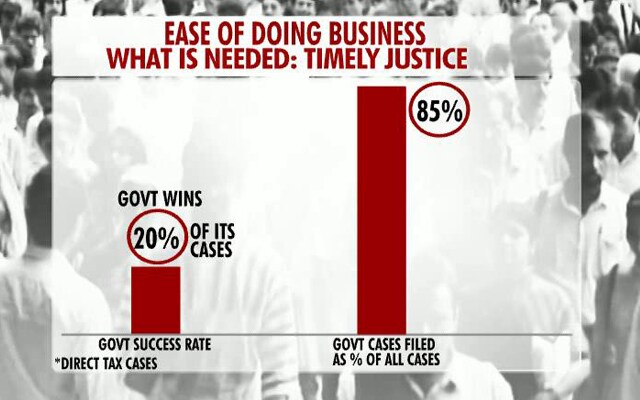 Prannoy Roy:
India is falling way behind in education. India is only at 25 per cent in basic competency of students compared to China's 90 per cent. Indian students are one of the brightest, many trainers who come to India have said.
Arvind Subramanian:
Learning outcomes are not keeping up. But enrolment has gone up because of Right to Education.