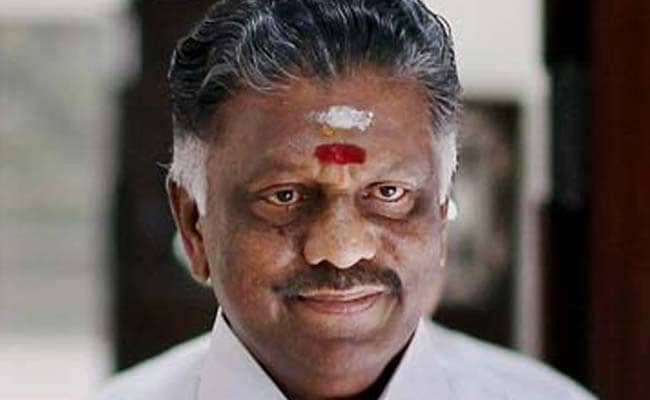 Chennai:
Tamil Nadu will declare all its 32 districts drought hit, Chief Minister O Panneerselvam has said. The state receives rain from the returning monsoon in December, but with a 60 per cent deficit this year, the state government has announced a detailed plan to reduce the burden on farmers.
The state government will send a detailed request to the Centre for grant, the Chief Minister said. Besides, property tax will be waived for farmers.
Compensation will be paid to farmers who have suffered a crop loss of 33% and above. The amounts decided on are Rs 5,465 per acre for paddy and Rs 7,287 per acre for long term crop like the Samba crop, Mr Panneerselvam said.
The government, however, has not waived farm loans. Farmers have been given the option to repay them in long term, which they interpret as over the next three seasons.
While farmers welcome the move to declare the state as drought hit, they say they are disappointed over non waiver of farm loans. PR Pandian, President, Cauvery Delta All Farmers Associations' Coordination Committee, said, "How can we repay loans when farmers have lost everything. We are disappointed. If Jayalalithaa was Chief Minister this would not have happened".
In absence of December rains, the access of Cauvery water will be crucial for Tamil Nadu. Karnataka had refused to release water arguing that unlike it, Tamil Nadu will have rains in December.
On January 4, the Supreme Court had ordered Karnataka to release 2000 cusecs of water to Tamil Nadu till further orders. Yesterday, Tamil Nadu sought a compensation of nearly Rs 2,500 crore from Karnataka for failing to release water.
The Chief Minister also announced a compensation of Rs 3 lakh relief for the families of 17 farmers who have committed suicide over the last two months.
Amidst reports that more than 100 farmers died due to shock and distress due to crop failure. the Chief Minister says their families will be given compensation based on reports from District Collectors.
In its plea to the top court, Tamil Nadu had mentioned that the state had also witnessed a spate of suicides by farmers, who had lost their crops due to the lack of water.