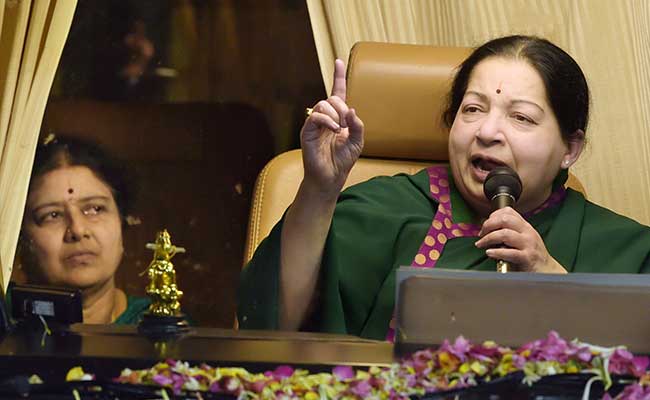 Chennai:
Tamil Nadu Chief Minister Jayalalithaa today proposed setting up of a world-class Central Square in Chennai and announced a series of housing projects across the state.
The proposed Central Square will come up near the Central railway station in Chennai, where various forms of rail transport, long distance, Mass Rapid Transport System and the under construction metro rail were converging, she told the state assembly.
Further it was a key commercial area and the locality housed the government general hospital, Southern Railway headquarters and Corporation of Chennai. It also witnesses severe vehicular traffic congestion, she said.
Therefore, to ensure seamless traffic, government would set up facilities, including parking lots and pavement for pedestrians with funding from Chennai Metropolitan Development Authority, she said.
"I am happy to announce that the areas around Rippon building, suburban railway terminal, Chennai Central railway station, Victoria Hall, government hospital, MRTS station and others will be developed as a world-class Central Square," she said.
The estimated funding of about Rs 400 crore for this purpose would be financed by Chennai Metro Rail Corporation, she added.
Jayalalithaa also announced new housing schemes for lower and middle income groups besides those for Group C and D employees of the state government.
Over 5,000 houses will be constructed across the state at an estimated cost of over Rs 1700 crore, she said.