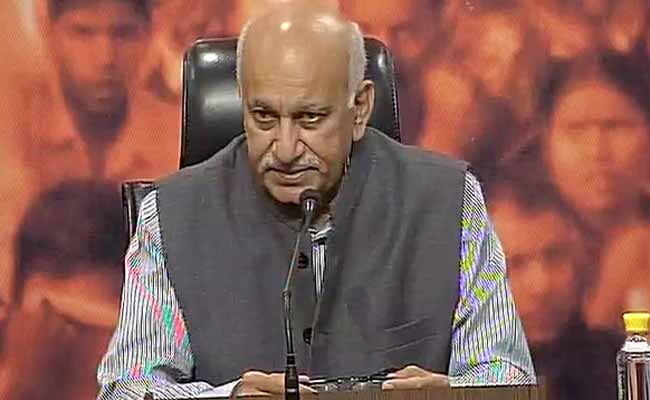 MJ Akbar's debut as a minister caps a remarkable political turnaround for the journalist and author who made a dashing foray into politics as a Congress MP in 1989, thanks to his proximity to the then Prime Minister Rajiv Gandhi, before a long spell in wilderness.
65-year-old Akbar, who was recently elected to Rajya Sabha from Madhya Pradesh, is seen as an articulate and modern Muslim voice in BJP who can also be trusted to defend it at times on the strident Hindutva pitch with his eloquent evocation of Modi's developmental agenda.
A party spokesperson, he has often spoken on the government's foreign policies.
An eminent editor and author of several well-received books, including a biography of Jawaharlal Nehru, he debuted in politics in 80s as he came close to the then Prime Minister Rajiv Gandhi and wielded considerable influence.
He contested Lok Sabha election in 1989 from Kishanganj in Bihar and won but Congress lost badly.
He drifted apart from the party after Gandhi's death in 1991 and he soon returned to full time journalism.
Though he was critical of PM Modi, the then Gujarat Chief Minister, following 2002 riots, he gradually came closer to the saffron party as he assailed the Gandhi family over its leadership of Congress.
BJP expects that Akbar will provide it what the party has often lacked -- an eloquent English-speaking Muslim voice.
(This story has not been edited by NDTV staff and is auto-generated from a syndicated feed.)