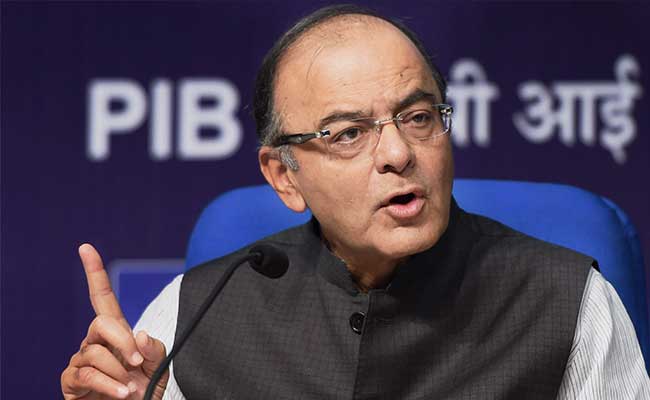 New Delhi:
Finance minister Arun Jaitley has dabbled in politics, law and cricket administration - a potent mix that catalysed his rise to power - for decades now. But, this is the first time that Mr Jaitley, 63, finds himself at the centre of a full blown controversy created by the confluence of the three.
Rival political parties Aam Aadmi Party (AAP) and Congress have targeted him and asked for his resignation over allegations that there was corruption in the Delhi and District Cricket Association (DDCA) that he headed for 13 years.
A multi-tasker and principal strategist for his party for years and of late, for Prime Minister Narendra Modi, he heads the Finance, Corporate Affairs and Information and Broadcasting ministries. He had debuted as a minister 16 years ago in the Vajpayee government, in the Information and Broadcasting Ministry.
The year 2000, when he became president of the DDCA, was also the year Mr Jaitley entered the Upper House from Gujarat. His oratory and lawyer's arguing skill got him recognition in the Upper House across party lines, where he is Leader of the House now. His five year stint as Leader of the Opposition from 2009 to 2014, saw Mr Jaitley being adjudged Outstanding Parliamentarian for the year 2010. A cricket fan and a foodie in equal measure, Mr Jaitley also loves to talk about both passions.
Though he began his career in student politics in 1974 with a win in the Delhi University Students Union election as the ABVP candidate, Mr Jaitley was a late entrant in mainstream politics. During the Emergency next year, he was arrested and eventually jailed for 19 months. Once out of jail, he focussed on his career as a lawyer.
He was a senior advocate in the Supreme Court and had established the reputation of being a sharp legal mind when he entered the Rajya Sabha 15 years ago. That reputation saw him eventually get charge of the Law and Justice Ministry in the Vajpayee regime.
It was during this period that he backed the former Gujarat chief minister after the post-Godhara riots in 2002 strengthening a relationship that has lasted decades.
Originally a protege of former party President LK Advani, Mr Jaitley backed Mr Modi over Mr Advani as the party's future prime ministerial candidate after the 2009 Lok Sabha defeat. The move earned Mr Jaitley new adversaries within his party but also paid political dividend once Mr Modi was at the helm. Despite losing the Lok Sabha election from Amritsar, he emerged as one of Mr Modi's top ministers holding the all- important Finance and Defence portfolios together.
That the allegations against the DDCA have been made repeatedly by a lawmaker from his own party, Kirti Azad, has made it more embarrassing for the BJP and Mr Jaitley. But, PM Modi and Party chief Amit Shah have both backed him.