Rahul Gandhi stands on the brink of becoming the sixth member of the Nehru-Gandhi political dynasty to be elected Congress President in the span of 98 years since Motilal Nehru presided over the Amritsar Congress of 1919 in recognition of his leadership in the wake of Jallianwala Bagh. Naturally, the media will fixate on this dynastic mode of succession and the BJP will continue its sniping on the subject in the days ahead. But does the manner of selection of a leader of a major political party have any bearing on the leader's performance thereafter?
There has been no shortage of storied political dynasties in the higher reaches of the world's oldest democracies with Roosevelt, Churchill, Kennedy, Bush, Clinton just to list a few names. But since the 1960s, there exist electoral systems, varied and imperfect though they may be, by which party members choose their leaders in most mature democracies. The days of old men in smoke-filled rooms anointing the presidential candidate or party leader are long gone. The two contemporary exponents of political dynasties, Abe in Japan and Trudeau in Canada, are held in high regard, though they too had to win contested elections to become party leader.
The Congress can rightfully claim that they are going through an election process and any party leader can contest the election for President if they so choose. However, party rebel Shehzad Poonawalla has claimed in recent days that delegates from states, who form the electorate for the election of Congress President, have been hand-picked by Team Rahul and not elected as the party constitution has laid down. Other Congress leaders have also alleged in private that the list of delegates was kept close to the chest by the powers that be to ensure no signatures could be gathered for a surprise last-minute nomination, thus ensuring an uncontested election. There is little doubt the Congress leadership is enthroning Rahul Gandhi as President and has made sure it goes as smoothly as possible, Shehzad Poonawalla's mini-rebellion notwithstanding.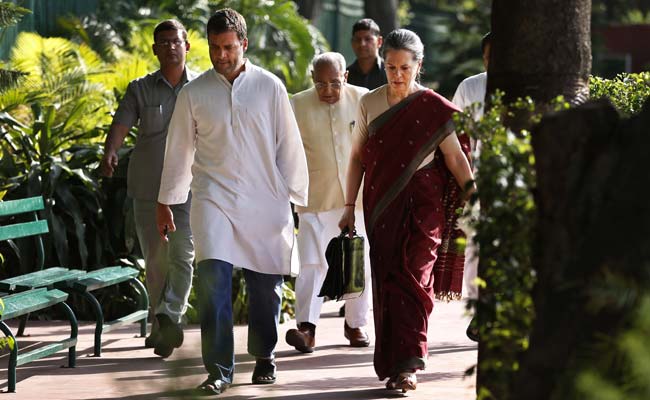 Generally speaking, Indian political parties pay only lip service to inner-party democracy, but shy away from practicing it, tending to consider any challenge to the status quo a hindrance to party unity. And even when it comes time to distribute party tickets during elections it is by firman, with a mere pretense of input from constituencies. Simultaneously, political dynasties have proliferated across parties in the last couple of decades as national parties distribute their tickets by primogeniture; regional parties have turned into family concerns. Few have documented this phenomenon better than
Patrick French
and his research shows that the barriers to entry into India's parliament for someone without a political family background are indeed imposing. There is one ray of hope in this regard with the party constitution of the Aam Aadmi Party, to which I owe my allegiance, forbidding more than one family member at a time from fighting an election or being a member of the party executive. This stand even forced the Congress Party to restrict ticket distribution in the Punjab election earlier this year to one seat per family, which I suspect helped to an extent in its victory.
In short, dynasties are a fact of life in democracies everywhere, which can be curtailed but not eradicated, and every so often, they do produce genuine political talent. That Rahul Gandhi is a dynast is without question but that in itself should not disqualify him to lead the Congress, especially if there seems to be a general consensus in favour of his elevation.
Rahul Gandhi's election may have been a foregone conclusion thanks to his dynastic credentials, but expectations will soar as he is compared to his mighty forbears. Since he entered parliament back in 2004, he and his team have been preparing for this succession, and with particular restiveness since he was made Vice-President in January, 2013. Given this inevitability, a fair way to evaluate his prospects as party leader would be to assess how he has prepared for the job. In parliament, he was largely silent for his initial decade as MP and has only started making more frequent interventions since 2014, just about meeting the low expectations set for him. His uncanny ability to be abroad and unavailable at politically crucial periods is well-known, but it must be said that he has curbed this proclivity in recent months. He showed no willingness to gain administrative experience as a minister during the Congress party's decade in power, perhaps believing that as the leader-in-waiting he could not deign to serve as a mere cabinet minister. It was a mistake, because ministerial responsibility is invaluable in the maturation and evolution of any leader. Regrettably, even outside the government, he has not really concentrated on any issue or adopted any cause with which he can lay claim to expertise and a track record.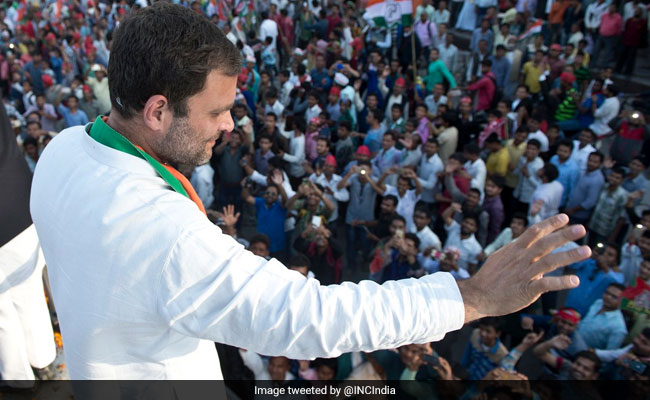 There has also been no Congress election victory for which he can be given more than partial credit. Against the Modi-led BJP, his record is abysmal so far, apart from the Bihar win in 2015 where he only played a bit role and the subsequent coalition government did not last long. In recent months, he has been more focused and on message since his much-lauded United States tour, but much of that praise was again because the bar of expectations continues to be low. The rising disappointment with Prime Minister Modi has now created some thirst for an alternative voice and Rahul Gandhi appears to be getting an enthusiastic response during the current Gujarat campaign.
Rahul Gandhi will become Congress President with little more to show than his family name, much like his father. Rajiv Gandhi, however, was blessed with great charisma and a graceful bearing that his son has not quite inherited. It is possible Rahul may shine once he gets the party's reins fully in hand, although he has had de facto control with his mother's indifferent health. A victory in Gujarat would be a dream start for his presidency and a loss would be an immediate dampener, but either way his prolonged political apprenticeship is now over. He's about to become the boss and the training wheels are off.
(Krishan Partap Singh is a novelist and a member of the Aam Aadmi Party.)
Disclaimer: The opinions expressed within this article are the personal opinions of the author. The facts and opinions appearing in the article do not reflect the views of NDTV and NDTV does not assume any responsibility or liability for the same.
Get Breaking news, live coverage, and Latest News from India and around the world on NDTV.com. Catch all the Live TV action on NDTV 24x7 and NDTV India. Like us on Facebook or follow us on Twitter and Instagram for latest news and live news updates.