(The Newsroom, a new weekly column by Sonia Singh, NDTV's Editorial Director, focuses on the big news stories, how we covered them and why.)
Does the farmer's crisis need a 'Celebrity Ambassador'? Odd as this may sound, that's the immediate thought that struck me when I noticed the feedback pouring in for our correspondent Tejas Mehta's
interview
this week of actor Nana Patekar in Latur in drought-hit Marathwada.
Our team, including Uma Sudhir, Maya Sharma and Tejas, have been travelling to different drought-hit areas of Maharashtra, Telangana and North Karnataka in the last two months; their reports have ranged from tracking young children as they walked miles for water to a village of farmers' widows to the suicide of a woman farmer who left behind five children. Their stories were good, solid journalism, exploring the root causes of chronic water shortage (where are the crores and crores that have been spent in irrigation schemes over the years?), why state and centre politics have meant that not one of these areas has an official 'drought' yet; at the same time, the stories powerfully narrated the stories of those living...and dying ...through consecutive years of crop failure and indebtedness.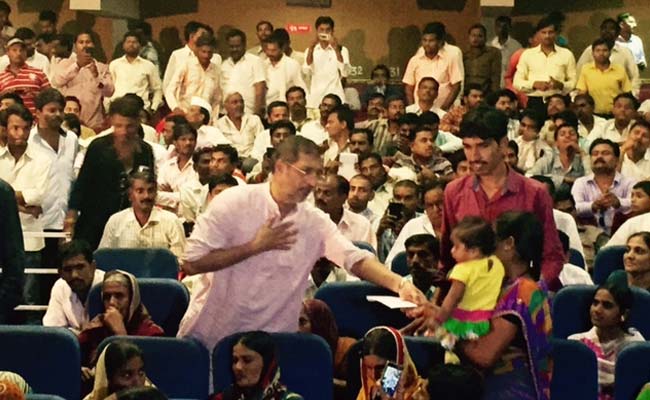 Editorially, I was glad NDTV was dedicating time and resources to these stories, but retaining viewer connect in urban India's households for a non 'breaking' story over a period of time was, to put it mildly, extremely challenging.
Nana Patekar changed that.
Tejas ran into Mr Patekar by sheer chance when he reached Latur in Marathwada as part of his journey and was told that the actor was distributing cheques to widows here. There was no well-oiled PR machinery available to inform the media that "access was allowed from this gate at this time and only for 15 minutes". Instead, the actor was in a small hall where the power went off midway. Illuminated only by mobile phone torches, the actor gave cheques of Rs 15,000 to around 100 widows. Incredibly, this wasn't a one-off event; he had been coming here every weekend for the last month. Why was he here and not in Mumbai's film world at a time when his latest movie,' Welcome Back', had just released, Tejas asked him. His reply: "I couldn't sit at home while farmers were dying". He may not be Bollywood's biggest name, but just this short interview by a star in a real-life setting focused people's attention on Marathwada farmers in a way that a series of news reports across different newspapers and TV channels couldn't - the flip side of being in a celebrity-obsessed society.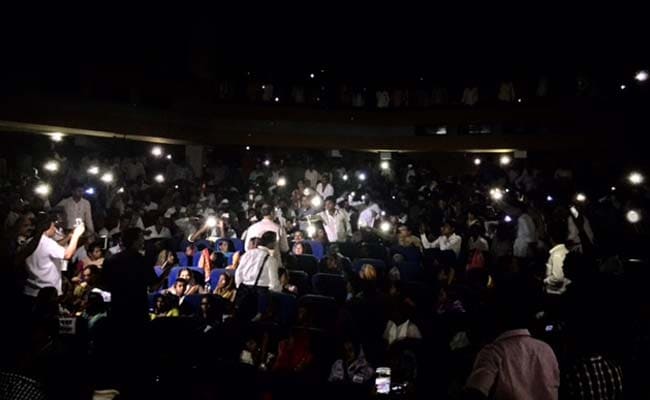 It's not that India doesn't care, in fact, quite the opposite. Whenever we do stories on individual farmers and their families or, indeed, anyone in need, there is an outpouring of viewer support. Corporates and individuals write to us, offering financial help; in some cases, lakhs have poured in for a family where a father has killed himself over a sum smaller than Rs 50,000. However, when the problem is one which needs systemic support over years, where it can't be fixed by writing a cheque, when it's blamed on government apathy, there's a sense of ennui that sets in. How do we make the stories of Marathwada relevant in Mumbai's Pali Hill drawing rooms or even in Chennai and Bengaluru? Not by shifting focus but by dedicated on-the-ground reporting backed by research and well-told stories. Sometimes, with a little help from a Star.
Footnote: another political 'star' also brought the drought in Telangana into sharp focus last week. The Telangana Chief Minister, who hired a 2-crore private jet for his entourage to travel to China at a time when farmers are killing themselves every day in his state.