In yet another display of its current lack of political smarts, the Congress appears to have conferred political martyrdom on its rebel Gujarat leader Shankersinh Vaghela who claimed today that he had been expelled from the party 24 hours ago. Injured hero Vaghela said, "Bapu is 77, not retired. I am in no mood to give up public life".
"Bapu", as he is known in Gujarat, milked the moment fully at a public show of strength just after he ensured red faces in the Congress high command by ensuring that 11 MLAs cross-voted for Ram Nath Kovind in the presidential election.
Vaghela had been challenging the Congress' top league for months after they refused to make him the Chief Ministerial face for the upcoming election or remove his
beté noire
and dynast Bharat Singh Solanki as state chief. After many acts of rebellion, the party seems to have blinked first after the cross-voting that emerged yesterday, reportedly the result of Vaghela working in secret tandem with old friend and BJP president Amit Shah.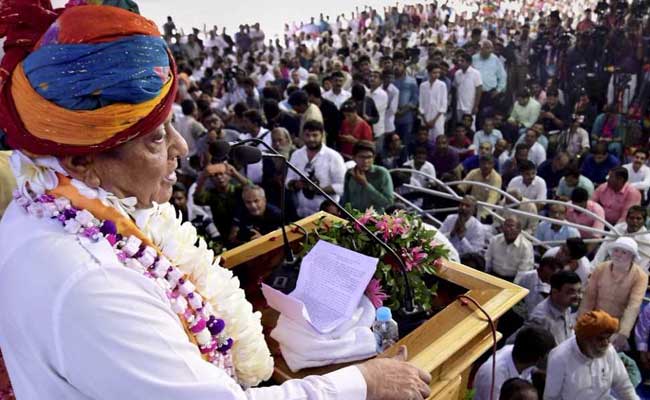 So what will Vaghela, who was the Congress's senior-most leader and who had defected from the BJP in 1996 do next? Vaghela, a Rajput, has considerable influence in North-Gujarat where he can safely influence a dozen seats.
He laid it on thick at his speech today, thanking Sonia Gandhi and her political secretary Ahmed Patel, who is from Gujarat, while forgetting to mention Rahul Gandhi. Vaghela said he would not join the BJP, but simultaneously made two points: he praised the RSS and his
alma mater
, the Jan Sangh; he also said he had ensured Prime Minister Narendra Modi's ascension to the BJP Working Committee (suggesting he helped enlarge his career many years ago) and has brought former Gujarat Chief Minister Anandiben Patel into politics. The attempt to link the BJP was obvious.
Vaghela said he had been victimised, first by conspiracies of rivals in the BJP and now within the Congress. Sources in the Vaghela camp say the Congress gave him exactly the gift he wanted on his birthday. While the party was earlier playing a watching game, hoping to tire Vaghela into quitting, it was left with no option but to remove him after Vaghela ensured the cross-voting. "Bapu has got his cake and is eating it," said a Gujarat MLA close to Vaghela.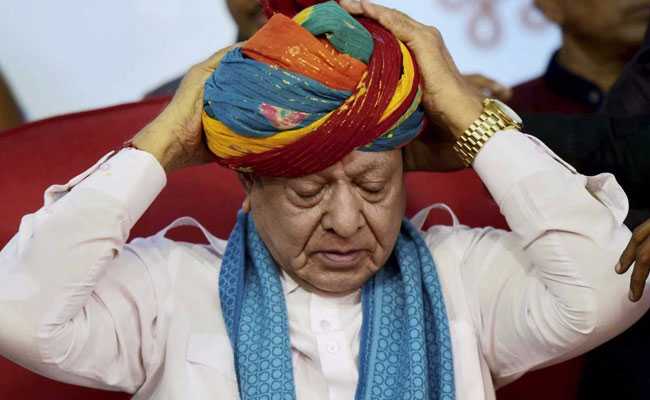 Ahmed Patel had earlier tried to buy peace with Vaghela by offering him a Rajya Sabha seat last month because he realised that the plan of keeping Bapu on ice would not work. Sensing Vaghela's potential for damage, he repeatedly advised Sonia Gandhi to placate Vaghela, but Rahul Gandhi refused to offer any succour while also somewhat characteristically lapsing into inaction.
"The time to expel him was when he spoke against the party and openly met Shah (in May). Then both the Congress president and Rahul Gandhi dithered, allowing him to give us a parting kick. Now Bapu can claim that he has been thrown out and is free to act in any way," said a Rajya Sabha MP from the Congress who asked not to be named. While it is known that Vaghela is in close touch with Shah along with his son and legislator Mahender Sinh Vaghela, he is also in constant touch with NCP chief Sharad Pawar who has two legislators in Gujarat. Sources say that Vaghela has been acting in close concert with them. Today, he reinforced that talk as he joked with reporters, "Congress
nahin
, BJP
nahin
,
koi teesri
party
batao
" (neither the Congress, nor the BJP, pitch a third party).Gujarat has always had a solid two-party polity.
Sources say that the BJP, well ahead of the Congress in gearing up for the approaching election, was hoping for Vaghela's expulsion. It is unable to accommodate all the rebels he wanted to bring with him. This way, Vaghela has far less leverage in any negotiations. At the same time, he will dent the Congress even without formal association with the BJP.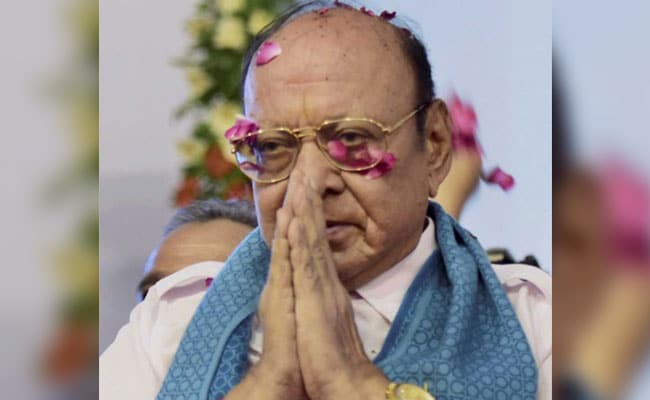 Shah has set an ambitious target of 150-plus seats in the assembly as a "thanksgiving to Narendra
bhai
" and seems on course to hit his target as the Congress is unable to get its act together. The strife-ridden state unit is also badly served by its distracted high command and is unable to capitalise on issues which were handed to it on a platter in Gujarat such as the Dalit and Patidar agitation, as also the recent GST protests in Surat. State chief Solanki told me a tad unconvincingly that he and the party are "working on the ground". But Solanki is not contesting the upcoming assembly elections due in a couple of months. This he confirmed to me.
So Vaghela, who cheerily described himself as a "free bird" today and tellingly warned, "MLAs are not bonded labour of the party", is all set to play spoiler for the Congress. He is likely to float a front and cut the party's vote share in North Gujarat while stressing his ex has no fighting spirit as he did today: "Congress has taken
supari
from the BJP not to fight the election with conviction".
The BJP meanwhile has reportedly assured Vaghela that his son would be welcome and if it wins, he is likely to be made a minister.
While it is unlikely that Vaghela will join the NCP, he will continue to act with Pawar, the Congress' oldest frenemy, to do some concerted damage.
The Congress faces a big test when Ahmed Patel and two other leaders from Gujarat bid next month to re-enter the Rajya Sabha. If Bapu strikes again, Patel could have trouble getting re-elected, a situation that was fairly unimaginable even a few months ago.
As for Rahul Gandhi, when he takes over as Congress president in September, the Gujarat election and Vaghela will loom as one of his big early challenges.
(Swati Chaturvedi is an author and a journalist who has worked with The Indian Express, The Statesman and The Hindustan Times.)
Disclaimer: The opinions expressed within this article are the personal opinions of the author. The facts and opinions appearing in the article do not reflect the views of NDTV and NDTV does not assume any responsibility or liability for the same.