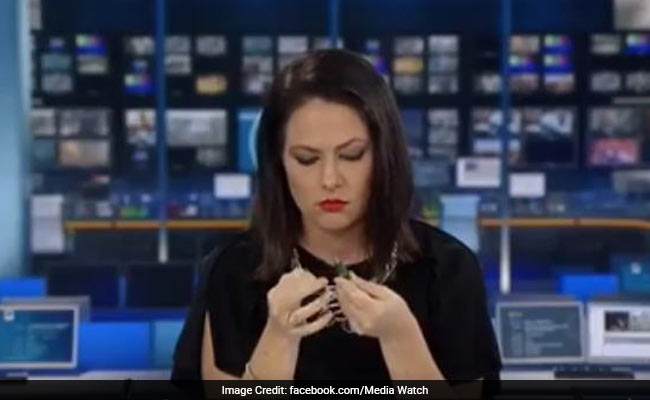 New Delhi:
Newsreaders tend to relax, chit-chat with the crew, check their phones when they are in between news reports during bulletins. While most of them stand by just in time to read the next report, Natasha Exelby didn't have that opportunity.

A news presenter at Australia's ABC 24 channel, Natasha Exelby was presenting an evening bulletin when she was caught off-guard daydreaming in the studio on live TV. The anchor was supposed to introduce the sports segment but instead was caught fiddling with her pen, completely oblivious that she was in fact back live on-air.

It took her few seconds to realise she was not off-air and her shocked reaction is a thing of joy. The presenter let out a loud gasp on-air and quickly threw the pen she was so engrossed in. She did manage to make a quick recovery as she introduced the sports segment and handed over to the next anchor. Phew!

But not before the audience got enough laughs out of it.

"I've watched this about one hundred times," wrote Madeleine Wedesweiler.

"I watched that live was the funniest thing I have ever seen!" said Christopher Robin.


"The stuff of nightmares for newsreaders," said another comment.
Watch the hilarious moment here and you cannot miss her reaction
This is not the first on-air blooper for the anchor. Back in 2013, the news presenter was caught laughing during a serious news report. She was forced to apologise for her conduct.
Click for
more trending stories