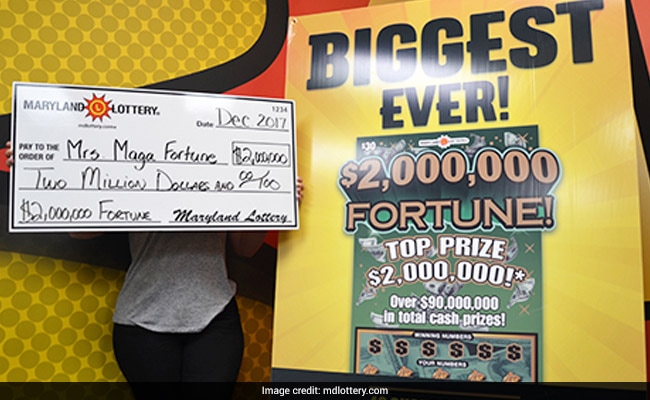 Lightning may not strike the same place twice but turns out lady luck certainly does - like a resident of Maryland, USA who won big in a state lottery twice.
The woman, who called herself "Mrs Maga Fortune", hit the jackpot prize of $2 million in the Maryland state lottery on a mere $30 scratch-off ticket. On a routine lunch break, the 54-year-old bought several lottery tickets at a gas station convenience store in Frederick County and scratched them off in the store itself. But what she saw on the ticket, wasn't routine at all.
She had hit the jackpot prize of two million dollars.
She went home and hid the winning ticket in her safe. She then returned to work.
It was only until late evening that the winner shared the good news with her husband who responded with "excited expletives," she said.
"The prize money takes a load off when it comes to bills and living expenses," the winner
told
the lottery company.
But this wasn't Mrs Maga Fortune's first tryst with luck. A few years ago she had won $100,000 in the lottery.
She plans to save the prize money and has opted for an annuity instead of a lump-sum payout. She will receive $66,000 per year for 20 years after tax deductions.
The store that sold the winning lottery will also get a $2,000 bonus.Click for more
trending news