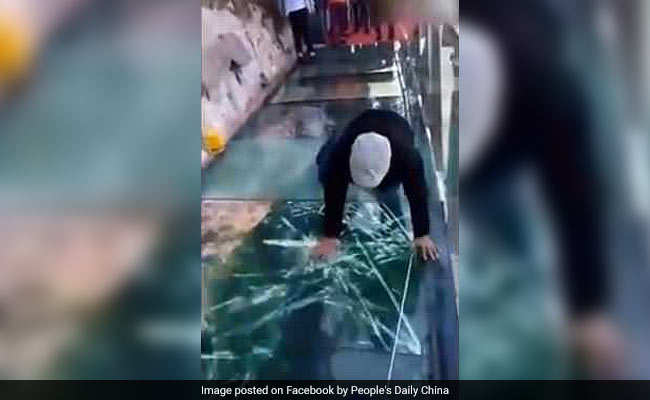 China's glass-bottomed sky bridges just got scarier!
Tourists at a glass bridge in North China's Hubei province got a rude shock when glass panels began cracking under their feet.
In a terrifying new feature (and a very cruel prank) added to one of China's many transparent skywalks, special effects made glass panels appear shattered giving tourists quite a scare.
Terror-stricken tourists held on to their lives as they heard glass panels shattering with each step, while being 3,800 feet in the sky. Infrared sensors have been used to detect movement of tourists along with surround sound effect to make the 'cracking' appear more real.
If it's any consolation, the special effects were only added to the end of the walkway and not the entire length of the bridge. The East Taiheng Glasswalk in Hubei is about 872-foot-long and 6.6-foot-wide.
Netizens were equally terrified of the scary sight.
"No thanks. Need to feel the ground under my feet. I was not born with wings!" wrote a person.
Jane Cothern wrote, "OMG..That would scare me to death. Not funny, poor guy scared to death."
However, fears about the safety of the bridge aren't completely uncalled for as a similar glass-bottomed bridge in China's Henan province saw one of its glass panel crack after someone dropped a stainless steel cup on it, said
reports
.Click for more
trending news